Description
We're pleased to announce that block #2 of our BOOST programme – business support sessions for established hardware entrepreneurs – has arrived.
The next block is on investment readiness and will see Granted Consultancy and expert consultants Elena Birchall and Jey Jeyasingam provide sessions. See more information below, and click through to the event pages or directly to our Eventbrite pages to register.
These workshops are fully funded by the European Regional Development Fund and are free to attend for eligible companies*.
Session 3 – Thursday 18th Jan, 14.00 - 18.00
Strategy for Success with Elena Birchall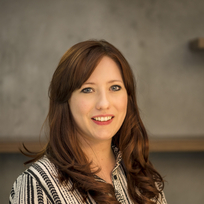 It is an all too common scene…
You are aware that you need to secure funding for your business.
You have an idea of where that funding will come from.
But what next? How do you go from 'funding zero' – to 'pitching hero'?
How do you plan for success?
This session will take you through the strategic considerations and practical approaches to planning for success when it comes to follow on investment.
Elena will cover:
Growth Planning- planning for success.
Investment Strategy- the key considerations.
Opportunity for 1-2-1 advice and constructive challenge from our experts, including CRL's Mandy Nyarko.
About Elena:
Elena Birchall is an established start-up/scale-up coach, with a proven track record of designing, developing and managing Start-up/Scale up and investment program activities; providing strategic and operational hands-on support for entrepreneurs; and developing a pipeline of attractive businesses for investment opportunities.
Currently, Elena works at Virgin StartUp, supporting the delivery of their successful StartUp Loan programme. She manages the day-to-day performance of a delivery team of Local Partners and Business Advisers across the UK, ensuring the highest level of support for early stage entrepreneurs.
* In order to attend BOOST, you need to be a registered company, or registered as self-employed, and ready to scale your business from a startup to an SME, or you are already an SME and looking to streamline and grow your business in a certain area (e.g. marketing).
There is no cost to attend BOOST sessions, but we ask that you attend a minimum of 12 hours of workshops over the next 12 months, although it is not necessary to attend every session of an individual BOOST block if it is not relevant to you.