Description
We're pleased to announce that block #2 of our BOOST programme – business support sessions for established hardware entrepreneurs – has arrived.
The next block is on investment readiness and will see Granted Consultancy and expert consultants Elena Birchall and Jey Jeyasingam provide sessions. See more information below, and click through to the event pages or directly to our Eventbrite pages to register.
These workshops are fully funded by the European Regional Development Fund and are free to attend for eligible companies*.
Session 1 –Wednesday 1st Nov, 11.00 - 15.00
Grant writing with Granted Consultancy (+ grant writer) –
With extensive knowledge of the industry, Granted Consultancy's informative presentation will cover everything you need to know about grant funding.
As well as discussing new government policies on grant funding, you'll learn about the main legal aspects crucial for grant-funding.
They will examine the current UK and EU grants available and reveal the funding opportunities that you'd be most likely to succeed with.
They'll also explain how to avoid the pitfalls of grant writing to help you maximise your chances of preparing a successful grant application.
The presentation will be followed by 1-2-1s with Granted.
About Granted Consultancy
Granted Consultancy are UK and EU grant funding specialists. They work with ambitious businesses and entrepreneurs seeking funding for their company or ideas. They have expertise in securing funding for Innovation, Business Growth, Training and Infrastructure Projects. Their sectorial experience spans Tech, Digital, Creative, Advanced Manufacturing & Engineering, Education, Construction, Knowledge Transfer and Energy.
Since 2010 they have secured grant funding from £10k to £2m.
They have offices in Fleet St, London and Southernhay, Exeter. If you've got an exciting, ambitious project, they want to see you achieve it – even better, they'd like to help you.
Session 2 – Wednesday 6th December, 14.00 - 18.00
Investment readiness with Jey Jeyasingam –
(you'll also see this in article on all Jey's session)
The session will cover:
Understanding the start-up funding echo system in U.K.
Institutional investors and the stages they get involved (Micro VC, Seed investment, Series A, B, C)
Issues related to raising investment for hardware startups.
Jey's experience in raising money.
About Jey:
Jey is a senior technology executive and an entrepreneur who has more than 20 years of experience in bringing innovative products to enterprise and consumer space. He is a founder member and CTO of Y-cam, which is one of Europe's leading smart home security providers.
Prior to Y-cam, he spent 6 years working in the Facilities Management sector where he was responsible for delivering mobile solutions for a number of Fortune 500 companies.
He sold his first technology start-up in the early '00s in Asia and now backs a number of high-profile UK start-ups in Cleantech and Smart Home space.
Session 3 – Thursday 18th Jan, 14.00 - 18.00
Strategy for Success with Elena Birchall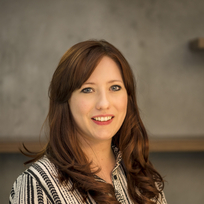 It is an all too common scene…
You are aware that you need to secure funding for your business.
You have an idea of where that funding will come from.
But what next? How do you go from 'funding zero' – to 'pitching hero'?
How do you plan for success?
This session will take you through the strategic considerations and practical approaches to planning for success when it comes to follow on investment.
Elena will cover:
Growth Planning- planning for success.
Investment Strategy- the key considerations.
Opportunity for 1-2-1 advice and constructive challenge from our experts, including CRL's Mandy Nyarko.
About Elena:
Elena Birchall is an established start-up/scale-up coach, with a proven track record of designing, developing and managing Start-up/Scale up and investment program activities; providing strategic and operational hands-on support for entrepreneurs; and developing a pipeline of attractive businesses for investment opportunities.
Currently, Elena works at Virgin StartUp, supporting the delivery of their successful StartUp Loan programme. She manages the day-to-day performance of a delivery team of Local Partners and Business Advisers across the UK, ensuring the highest level of support for early stage entrepreneurs.
* In order to attend BOOST, you need to be a registered company, or registered as self-employed, and ready to scale your business from a startup to an SME, or you are already an SME and looking to streamline and grow your business in a certain area (e.g. marketing).
There is no cost to attend BOOST sessions, but we ask that you attend a minimum of 12 hours of workshops over the next 12 months, although it is not necessary to attend every session of an individual BOOST block if it is not relevant to you.
Date and Time
Location
Central Research Laboratory, The Shipping Building, 252-254 Blyth Road, Hayes, London, UB3 1HA