Description
We're pleased to announce that block #3 of our BOOST programme – business support sessions for established hardware entrepreneurs – has arrived.
The next block is on design and includes design and expert consultants James Duguid, a Design Council Associate, Mat Hunter, Managing Director of the CRL and Jim Reeves, co-founder of GravityLight. See more information below, and click through to the event pages or directly to our Eventbrite pages to register.
These workshops are fully funded by the European Regional Development Fund and are free to attend for eligible companies*.
Session 1, Thursday 30th November, 2pm - 6pm
Design Diagnostics, an Introduction to the Business Opportunities Framework with James Duguid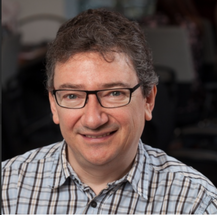 James will show you how to use this framework, created by the Design Council, which assesses the internal and external factors that must be considered to use design to correctly position your brand, product and even culture:
Prioritise all the design opportunities in your business.

Explore vision and strategy - Internal issues and questions (e.g.. Should I license or produce my product myself?)

Understand customer & user - the marketplace
Identify
What are the Design Opportunities around my; a) Brands and Communications, b) Products and Services, and c) Culture and Environment.
About James Duguid
James has worked with SMEs successfully for more than 25 years. He is Design Associate at the Design Council, recognised as a leading authority on the use of strategic design.
Besides his main area of expertise in design management, product development and the protection and exploitation of intellectual property rights, James has an excellent understanding of the corporate identity design process, the branding strategy that underpins it, as well as the crucial part good design plays in marketing and business success. James has broad sector experience including in the creative industries, manufacturing and technology companies and businesses promoting sustainable products.
As a Design Associate James has worked directly with nearly ninety client SMEs and he also coaches and mentors other businesses, professionals and colleagues in design management. In addition, he recently spent two years as a director of Brunel University's Co-Innovate programme, promoting the university's design-led innovation, particularly in engineering and design.
Session 2, Tuesday 5th December, 10am - 5pm
Product Design Clinic with our team of experts, Mat Hunter, Jim Reeves, James Duguid

Using the design framework as a diagnostic tool, our team of design experts (James, Mat, and Jim) will help to focus on specific areas in the design framework that are most relevant to each business in their product design process. The range of expertise around the table will enable each participant to identify potential flaws and opportunities to improve and provide more detailed mentorship, and put plans into a design brief / product delivery and sustainable growth plan.
This is a one to one session and timeslots will be allocated on a first come, first served basis.
About Jim Reeves
Technical Director and product designer with a career spanning consultancy, social entrepreneurship and teaching.
On a foundation of 10 years in a leading product design consultancy, Jim co-founded GravityLight as Technical Director and led the venture from first concept, through international field trials, to global product launch. A journey that included a wealth of challenges, rich experiences, significant learning and success. Now working as a consultant for organisations that wish to develop effective and meaningful products, lecturing at institutions that foster the next generation of designers and innovators, and supporting product start-ups on the complex journey from concept to delivery.
For a fuller picture of my work, approach and the breadth of my experience, please visit www.jimreeves.info
About Mat Hunter
Mat leads CRL's team in developing our programmes and shaping long-term strategy. Alongside this, he builds external partnerships across the private, public and non-profit sector, and represents CRL in the worlds of design, technology and public policy.
Mat's career has focused on design-led innovation across a number of fields; firstly at global innovation consultants IDEO, in both San Francisco and London, developing digital products, services and strategies, then as Chief Design Officer at the UK Design Council where he led pioneering work bringing design and startup practice to public and non-profit sectors. He also established the Design Council Spark product investment fund accelerator.
Session 3, Wednesday 17th January, 2pm - 6pm
Branding and Product Design, Jim Reeves
The session will help to explore the brand strategy of your business and understand how to more effectively;
Project the right values of your business/brand

Communicate more clearly with your ideal customers

Use 'product design language' (the role of physical look, feel, product materials and packaging) and how these can underpin and reinforce your brand message.
Each participant will share an overview of their brand DNA as they see it, and what they want end users to perceive their brand to represent. The workshop will then focus on how to refine/evolve thinking and approach to branding in each business.
Session 4, Wednesday 31st January, 2pm - 6pm
Design for Manufacturing, Jim Reeves
The session will explore in depth;
The contractual role with suppliers of production databases

A review of each businesses product and roadmap

Materials

Production process

Production volume

Supplier type
* In order to attend BOOST, you need to be a registered company, or registered as self-employed, and ready to scale your business from a startup to an SME, or you are already an SME and looking to streamline and grow your business in a certain area (e.g. marketing).
There is no cost to attend BOOST sessions, but we ask that you attend a minimum of 12 hours of workshops over the next 12 months, although it is not necessary to attend every session of an individual BOOST block if it is not relevant to you.