BOOST Investment Sessions - securing investment as a hardware startup, less...
Description
About Jey Jeyasingam, Senior Technology Executive and Entrepreneur -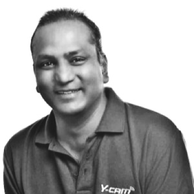 Jey is a senior technology executive and an entrepreneur who has more than 20 years of experience in bringing innovative products to enterprise and consumer space. He is a founder member and CTO of Y-cam, which is one of Europe's leading smart home security providers.
Prior to Y-cam, he spent 6 years working in the Facilities Management sector where he was responsible for delivering mobile solutions for a number of Fortune 500 companies.
He sold his first technology start-up in the early noughties in Asia and now backs a number of high-profile UK start-ups in Cleantech and Smart Home space.
Specialities: start-ups, technology strategy, strategic partnerships, investment, mentoring, manufacturing, new product development and market expansion initiatives
Interested in: IOT, Cleantech, Blockchain and AI
Jey's session in investment readiness will be a combination of presentation, Q&A and one-to-one sessions. This is a fantastic opportunity to learn from a veteran entrepreneur who has built and sold businesses and mentored countless startups.
Jey's investment readiness session will cover:
Jey's investment readiness session will cover:

Understanding the start-up funding echo system in U.K.

Institutional investors and the stages they get involved (Micro VC, Seed investment, Series A, B, C)
Initial Coin offering (ICO) and tokenomics.

Alternative funding sources



Issues related to raising investment for hardware startups.
Organiser of BOOST Investment Sessions - securing investment as a hardware startup, lessons from experience with Jey Jeyasingam