Description
For more information on BOOST, see here. If you have any specific questions on any of the sessions, the programme more generally, or your eligibility, please email Alice@centralresearchlaboratory.com.
Overview of sessions (scroll down for detailed information)
1. 26th April: Getting Product to Market & manufacturing partnerships - Jey Jeyasingam, 2pm - 6pm Location: Techspace, EC2A 4DS
2. 10th May: Building up an early sales channel - Jey Jeyasingam, 2pm - 6pm, Campus London
4. 24th May: Scaling production & sales - Jey Jeyasingam, 2pm - 6pm, London, Kingston Smith, Devonshire House, EC1M 7AD
5. 29th May: IP Manufacturing & start-ups - Mathy's & Squire, 2pm - 5pm, The Shard, London
Jey Jeyasingam's sessions -
About Jey: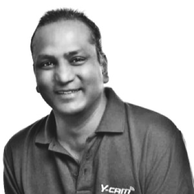 Jey is a senior technology executive and an entrepreneur who has more than 20 years of experience in bringing innovative products to enterprise and consumer space. He is a founder member and CTO of Y-cam, which is one of Europe's leading smart home security providers.
Prior to Y-cam, he spent 6 years working in the Facilities Management sector where he was responsible for delivering mobile solutions for a number of Fortune 500 companies.
He sold his first technology start-up in the early noughties in Asia and now backs a number of high-profile UK start-ups in Cleantech and Smart Home space.
He is an active member of the London start-up ecosystem, where he regularly delivers talks and workshops.
Specialities: start-ups, technology strategy, strategic partnerships, investment, mentoring, manufacturing, new product development and market expansion initiatives
Interested in: IOT, Cleantech, Blockchain and AI


Session details & dates -
Session 1 - Getting product to the market
Date/time: 26th April, 2pm - 6pm - LOCATION: Techspace, EC2A 4DS
Small quantity manufacturing in the UK
Certifications
Understanding the Asian manufacturing ecosystem (China vs Taiwan, T1 factories vs smaller factories, MOQ, ODM, EMS, tooling costs)
Creating long term manufacturing partnerships
Lessons learned from my own experience
Session 2 - Building up early sales channel
Date/time: 10th May, 2pm - 6pm - LOCATION: TBC
Building sales channels in U.K (Distributors Vs Going direct).
Popular distributors you need to know and how they operate.
Online sales strategy.
Managing various chanel partners.
Lessons learned from my own experience.
Session 3 - Scaling production and sales
Date/time: 24th May, 2pm – 6pm - LOCATION: TBC
Amazon as a key channel
Building up a monthly run rate
Moving to higher tier manufacturer to achieve better BOM cost and reliable product
Logistic
Lessons learned from my own experience
About Mathys & Squire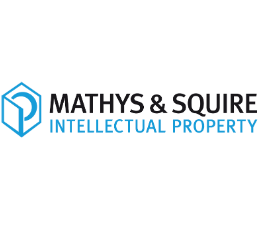 Ranked Tier 1 by Legal 500, Mathys & Squire has over 100 years' experience in the protection and commercialisation of Intellectual Property rights – including patents, trade marks, copyright, trade secrets, licensing, assignments and agreements. Our attorneys all have science backgrounds and work across a number of technical disciplines, and have particular expertise advising start-ups in the fields of IT, manufacturing and engineering.
Developing IP commercial potential and maximising IP protection is at the heart of our practice. We provide clear and succinct advice, helping clients identify, manage and create value from their IP assets through a combination of in-depth technical expertise, specialist legal skills and results driven business advice.
UK IPO and EPO fee changes as of April 2018


Mathy's & Squire, 29th May, The Shard, London
IP and manufacturing start-ups
A start-up's key assets are typically that they are:
(i) smarter;
(ii) more agile; and
(iii) have better ideas.
In this session hosted in Mathys and Squire's offices in the Shard, we will be discussing why protecting your start-up's Intellectual Property (IP) is crucial in preserving those assets, and how that protected IP can be used to achieve your business goals (whether that is revenue generation or something else)
To give context to this discussion, we will be hearing a case study first-hand from a business that has successfully navigated that journey from start-up to profitable business by leveraging the protection of their intellectual property into a revenue-generating business stream.