Description
For more information on BOOST, see here. If you have any specific questions on any of the sessions, the programme more generally, or your eligibility, please email Alice@centralresearchlaboratory.com.
Overview of sessions (scroll down for more detailed information)
1. 19th April: Digital Marketing Workshop & Social Media - Marija Butkovic, 5.30pm - 8.30pm, @ The Central Research Laboratory, The Old Vinyl Factory, 252 Blyth Road, Hayes, UB3 1HA, 5.30pm - 8.30pm
2. April 24th: Public and Media Relations - Marija Butkovic, 5.30pm - 8.30pm @ The Central Research Laboratory, The Old Vinyl Factory, 252 Blyth Road, Hayes, UB3 1HA,
3. May 1st: Branding session - Stephen Holland of Pleasefindattached @ The Central Research Laboratory, 2pm - 6pm
4. May 2nd: Brand Definition and Development - Jim Reeves, one hour mentoring session to be booked between 9am and 5pm
About the speakers -
Marija Butkovic: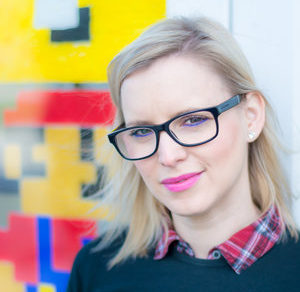 Marija Butkovic is a founder and CEO of Women of Wearables and co-founder of Kisha Smart Umbrella – a wearable tech startup behind the world's smartest fashion tech umbrella. She is digital marketing and business consultant who has worked across a range of projects in different industry sectors, including legal, journalism, tech, IoT, wearable tech and fashion tech. She regularly writes and blogs on topics of wearable tech, diversity and entrepreneurship. She has been featured in major tech and business publications such as TechCrunch, The Next Web, Management Today and Huffington Post and regularly appears as a public speaker and panelist on conferences, meetups and corporate events. Marija was selected as one of the Most Influential Women in UKtech: The 2017 longlist by Computer Weekly.
Stephen Holland: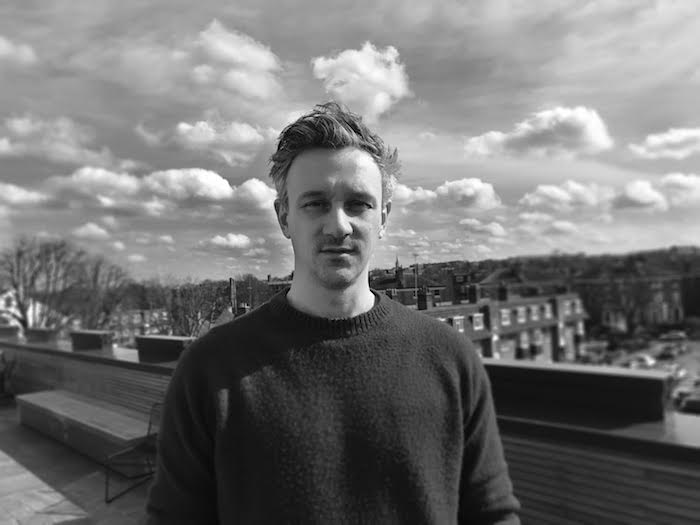 Stephen is the creative director at Pleasefindattached studio, which he founded in 2003. In that time he has completed projects for the likes of Logitech, Timberland, RBS, EMI and BP whilst also working closely with interesting start-ups like TAXO'D, CWS and Log-delivery helping to solve business problems visually. Whether working on branding projects, internal communications strategies, concept UX or TV animation, his approach is always ideas led.

Based on a strong belief that all good visual communication is born out of great ideas and the people behind them, Stephen has found himself drawn towards the start-up community and the energy and innovation that comes with it. In recent years he has started partnering with and investing in both early stage start-ups and those that are more established but have become stuck or are trying to pivot, helping them to apply design thinking across their businesses and advising on their branding and market positioning.
Jim Reeves: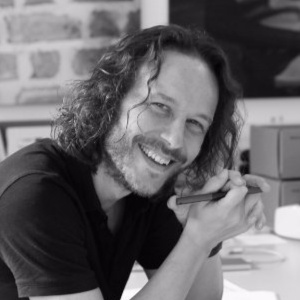 Jim Reeves is a mentor with CRL with extensive experience in developing and refining brand identity for product companies both large and small. Jim was Technical Director and Design Lead for GravityLight - winner of Sustainable Brands Innovation Open in 2014. Before founding GravityLight, Jim worked with a range of businesses as a consultant, refining and developing their brand communications and product design language, Including OKI Printing Solutions and Orange Telecoms, among others.
April 19th, 5.30pm - 8.30pm - Marija Butkovic
Digital Marketing Workshop & Social Media
How to set objectives for your online marketing activity

How to put together a digital marketing plan / strategy

How to run effective email marketing campaigns

Basics of social media marketing for business

Basics of media relations and and PR

What is content marketing and why it's important?

What are the essential digital marketing, social media and PR tools

Events management
April 24th, 5.30pm - 8.30pm - Marija Butkovic
Social Media & PR Masterclass
You'll learn:
How to navigate your way through the ever-changing world of social media

How to build an effective online presence for your business

How social media and blogging can grow your business

How to choose which social media platforms are most relevant to your business

How to develop digital content and key messages relevant to your audience

How to attract more customers to your business

How and when to automate your social media marketing

What are the essential social media tool
1st May, 2pm - 6pm – Stephen Holland, Pleasefindattached @ the Central Research Laboratory, Hayes, London
Group session on branding
System thinking - How people see your brand

Turning your business idea into personal narrative

Designing for change or branding for the unknown

Mistakes and successes
2nd May, 9am - 5pm – Jim Reeves, GravityLight @ the Central Research Laboratory, Hayes, London
Brand Definition and Design Development (The role of brand and how to define what your brand needs to do for your business - one to one mentoring sessions)
The session will help to explore the brand strategy of your business and understand how to more effectively;
Project the right values of your business/brand

Communicate more clearly with your ideal customers

Use 'product design language' (the role of physical look, feel, product materials and packaging) and how these can underpin and reinforce your brand message.
Each participant will share an overview of their brand DNA as they see it, and what they want end users to perceive their brand to represent. The workshop will then focus on how to refine/evolve thinking and approach to branding in each business.