Description


Advance People Company Invites you to:
Boost Your Business Networking and Talks
Advance People Company A division of The Starflower Company Limited
Advancing people in their health, business and lifestyle with passion….
Invitation to Attend Event Boost Your Business Networking Event and Talks. Come and join other business owners and grow your contacts.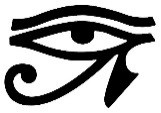 Skills to help business owners every day, focusing on Personal Development, Wellbeing, Marketing Strategies and Sales Techniques to boost your business.
Tuesday 17th October 7.00pm – 9.15pm
The Priest House Hotel in Castle Donington ,Kings Mills, Castle Donington, Derbyshire. DE74 2RR
Come and network with a difference, gain contacts and learn the secret recipes to your success and your business growth. It's a Business and Networking evening a fast blast of value in your busy schedule
Event in conjunction with Dr MazzEliza Awan from Optimeyes and Caroline Beasley from Advance People Company
Want to do a 5 minute pitch on your business? Ask us first come first served. Opportunity for companies to have their say in a slightly longer format. We have just two slots available for this event.
The power of networking and collaboration
Dr MazzEliza Awan from Optimeyes, will be giving us a talk and demonstration on Visual Therapy and Visual Wellbeing and the impact that Digital Screens are having on our eyes in the workplace and home. The aim of this non-invasive approach aims to minimise risk that covers health and safety at work. Positive responses have demonstrated that symptoms related to prolonged screen use have improved through simple techniques. Come along to find out more.
Caroline Beasley from Starflower/Advance People Company will be helping you to Rev up your Health and Business through strategic marketing and sales, raising the right energy needed to run a successful business. Top tips and techniques as well as access to the Rev up Express Workshops for business owners and entrepreneurs who want to rise to the next levels and grow their business. An holistic approach to strategic marketing and sales that gets results.
The event is just £10 to attend, receipts provided. Refreshments included.
This Networking event is bookable via Eventbrite or payable in advance by cash or bank transfer. Please book with Caroline prior to attending for numbers. The event starts at 7.00 pm open networking for a 7.15pm start and will finish by 9.15pm. There will be ample time to ask questions, network and do business with others too. Come along and network with others, meet new contacts and find out how Visual Wellbeing, Personal Development and Marketing can impact your business and give you access to more clients and a stress free lifestyle. Content is different at each networking event to give you variety and opportunity to learn more and share more business ideas.
Networking works that's why this event has developed organically to provide an interesting mix to small and medium sized businesses. We are open to ideas and suggestions and look forward to meeting you soon.
Contact Caroline on: 07970 830423 or email caroline@starflowercompany.co.uk
If you prefer to pay cash on the door, please ensure you book with Caroline first so we can allocate a space for you and your payment will then be due on the night. Simply call, text or drop an email stating your name and the date and venue of this event to confirm.
Thank you.