Description
DESCRIPTION
You're invited to NatWest's Regional BOOST conference!
What is BOOST?
Boost Your Business - Has been created to help your business in a way that goes beyond traditional business banking. Our unique team of local Business Growth Enablers can connect you to the right people and resources to help your business reach its true potential. #NatWestBoost
What's happening on the day?
With business taking shape and entrepreneurs starting businesses in and around Portsmouth, come along and be inspired by our top speakers and industry experts -hear them present on Business in Portsmouth and Hampshire and find out;
What help is there in Portsmouth for new businesses? including funding opportunities.
What can we look forward to in business in the area?
Help for new and existing businesses.
An opportunity not to be missed!
We are delighted to have Stef Neinaltowski,Director of Shaping Portsmouth, Peter Hooley from Portsmouth University and Alison Hessleberth from Portsmouth Council. Also Denise Barlow from Solent growth hub. As well as exhibition stands from the Portsmouth area showcasing their businesses. Please get in touch if you would like to exhibit your business.

There will also be a talk on Cyber Crime and how to protect your business. With Stuart, formerly CISCO, Hampshire Police and the Univeristy of Portsmouth.
This is a great networking opportunity and to hear and meet great business leaders from across the region.
You will also have the chance to ask questions to our exciting panel of presenters from the local business community.
---
Agenda
8:30am - Refreshments and Registrations (Coffee, Tea and Pastries.)
9:00am - Open and Introduction
9.15 - Shaping Portsmouth, Director, Stef Nienaltowski
9:45 - Portsmouth City Council, Economic Growth Alison Hesselberth
10:15 - Denise Barlow, Solent Growth Hub - funding
10:30 - Tea and coffee break
11:00 - Peter Hooley, Director of Business Development - Collaborate, Innovate and Grow - working with the University of Portsmouth
11.45 - Cyber Crime - Keeping your business Safe With Stuart Moulton formerly CISCO, Ivor Bowen Hampshire Constabulary and Vasileios Karagiannopoulos Portsmouth University
12:30 - Summary & Close
12.30 - 1.00pm Lunch and time to network
* Limited places - swift booking advised *
* First come first served parking onsite *
Bios
Denise Barlow - Head of The Solent Growth Hub - The place to go for help and advice that helps your business grow. Following a successful career in the Newspaper Industry and Independent Radio for 20 years Denise launched her own SME business, providing growth support to business in the UK and across the world. As a small business owner, Denise joined Hampshire Chamber of Commerce in 2006 partly because she understood the challenges that face SMEs and she is ideally placed to run the One Stop Shop of the Solent Growth Hub. Denise has managed the Solent Growth Hub for over three years which has supported over 2,000 businesses and created almost 400 new jobs in the Solent region. Denise says it is a challenge for a busy SME to locate business support from private or public sector initiatives, and the Chamber is delighted to be running this important service for local SMEs and to help business navigate their way to support services including funding".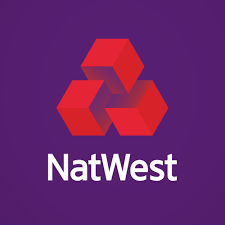 All information used in this presentation you are registering for relating to Boost your Business is produced by NatWest and the partners presenting on the day and are for information purposes only and is for the sole use of the attendees at the presentation.
Whilst we feel this topic is beneficial to business owners, the views expressed are not intended to be and should not be viewed as individual advice or as a recommendation. You should seek independent advice in respect of issues that are of concern to you.
To the maximum extent permitted by law we expressly disclaim all representations, warranties, or assurance of any kind, expressed or implied, that are made to the accuracy or completeness of the information contained in this presentation and no member of NatWest accepts any obligation to update or correct any information contained herein.