Description
To Register for this event please click link below:
https://www.eventbrite.co.uk/e/boost-your-business-with-branding-and-marketing-tickets-4467445951
Join NatWest Business Growth Enablers for
Boost Your Business with Branding and Marketing!
Hear our expert speakers talk you through the brand building process and how to design a marketing strategy.
Speakers
Branding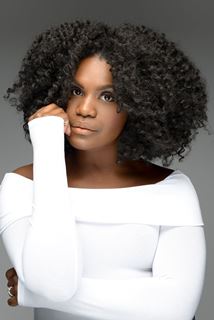 Kubi Springer She Builds Brands
Since 1996 brand specialist Kubi Springer has been working with companies and high profile individuals to create, build and grow their brands for commercial success.
With an impressive portfolio of global powerhouses, Kubi Springer's name has become synonymous with three words - She Builds Brands. Renowned for her in-depth knowledge and understanding of industry trends, Kubi has created a reputation of being able to launch and grow brands to international markets, with a focus on the brands' commercial development and sustainability.
Celebrating twenty-two years in consumer brand marketing, today Kubi Springer splits her time between delivering projects as an International Brand Specialist and traveling the world as a Brand Trainer & Speaker.
Marketing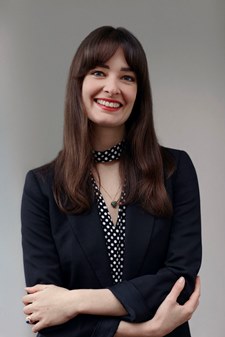 Imogen Roy Brand and Marketing Strategist
Imogen is a brand and marketing strategist who has worked with companies including KENZO, Eurostar and Rough Guides & Insight Guides.
A true digital native, Imogen coded her first website aged 14 and later took up fashion blogging, which led to her reporting from the back row at fashion weeks in London and Paris throughout her early '20s.
Her working experience includes stints as a photographer, fashion journalist, press officer, fashion show producer and as the co-founder of a media services company, but the thread has always been in creating connections with customers through emotionally engaging, strategic storytelling.
Now, she is committed to helping growth-hungry small businesses and startups gain clarity on their marketing messaging so they know exactly where and how to reach the right customers and drive sales.
You will also have the opportunity to meet other local business owners, so please bring plenty of business cards.
We look forward to seeing you there!!
---

All information used in this presentation you are registering for is produced by the speaker(s) for information purposes only and is for the sole use of the attendees at the presentation.
Whilst we feel this topic is beneficial to business owners, the views and information have not been issued by NatWest. Any views expressed in the presentation are not necessarily those of NatWest and should not be viewed as individual advice or as a recommendation. You should seek independent advice in respect of issues that are of concern to you.
To the maximum extent permitted by law we expressly disclaim all representations, warranties, or assurance of any kind, expressed or implied, that are made to the accuracy or completeness of the information contained in this presentation and no member of NatWest accepts any obligation to update or correct any information contained herein