Description
It's easy to feel drained and overwhelmed by everything there is to do when you're running your own business.
Do you find you never have enough time?

Do you find that you are not productive and therefore losing money?

Do you find that you don't have enough energy to sustain focus?
If you've answered 'YES' to any of the above, this workshop is for you.
This is for you, if:
You are a business owner or a freelancer working from home who wants to be more productive and increase your income.

You are pouring your heart and soul into your business, but losing yourself in the process and never being able to switch off.

You are constantly chasing your tail and never get enough ticked off your humongous 'to do' list.

You wake up already tired, and struggle to focus on getting the right things done for your business and you.

You have so many projects on the go and end up jumping from one to the other without completing anything.

You find yourself procrastinating just because you don't know where to start, with no strategy or priorities in place.


Hi, my name is Mira Rutter and I'm a productivity coach and I help my clients to get the maximum return on their time and energy. I love helping business owners and freelancers, just like you, who are ambitious, determined and running their own business to achieve sustainable success AND have a personal life.
I've put together this whole-day in-depth and interactive workshop to equip you with practical tools and techniques to get you back in control of your life. You will walk away with a plan on how to maximise your time and get more of what's important done in your business and personal life.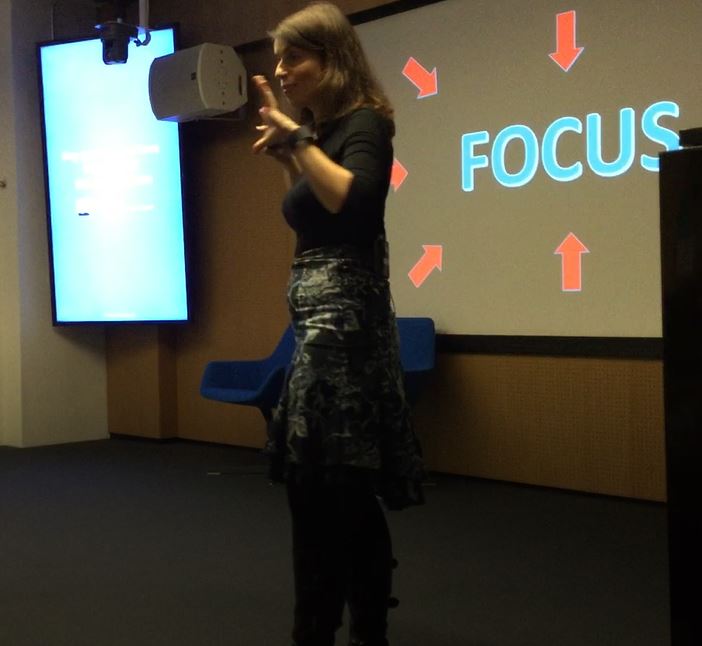 There are 7 steps any business owner and freelancer needs to have in place to go from just about surviving to thriving, and I will take you through each one, so that you:
♥ Achieve clarity, strategy and direction for your life.
♥ Understand how you truly spend your time and how to manage conflicting priorities.
♥ Get the best return on the way you invest your time and learn how not to compromise your time.
♥ Improve your focus and learn how to manage the day-to-day energy sappers and how to raise your energy levels.
♥ How to incorporate healthy practices to ensure you are at your best every day.
♥ Understand your mindset towards success, learn how to deal with obstacles to getting there and overcome unhelpful beliefs.
♥ Integrate celebration into your life.
The proPEL programme is all about boosting your Productivity, raising your Energy so you can live a Lifestyle you love!
Key takeaways:
- Design a 3-month plan to kick-start the lifestyle you want
- Create your personalised prioritisation system for maximum return on your time
- Productivity and energy management tools and technique
I have put together this workshop to give you the space to pause and re-evaluate what is important in your business and in your personal life, where you want to be, and how to get you there so that you can create a lifestyle in which you are truly thriving.
---
WHEN DOES IT TAKE PLACE?
17 November 2017. Registration opens 10:40am. The workshop starts at 11am and finishes at 5pm.
WHAT DO I NEED TO BRING?
A pen and paper or something to take notes for your own reflections.
---
WHAT PEOPLE SAY ABOUT MIRA & RUTTER COACHING:
I was struggling with lack of time management, planning and focus.
Mira helped me to set clear goals and guided me to create a focused and effective working plan. Without her, I wouldn't be able to evaluate my priorities or progress with my workload as much as I have.
I recommend working with her if you are looking for someone committed, professional and motivational to help you with making the most of your time and creating a work-life balance.
Nika – Freelance Photographer & Videographer
----

Mira's knowledge is broad and her fresh approach was welcomed.
I cannot thank her enough for this opportunity, my head is clearer; my career now feels it has a strong future and direction. Such an inspiring few weeks with Mira who coached me through some big hurdles in my life.
From simple and productive solutions to complex and planned strategies to making my career more efficient and getting my personal life back on track.
Thank you Mira for your 'Mira Moments'.
Allison – Virtual Assistant & Professional Athlete
---
Working with Mira totally changed my life: she helped me put everything into context and make the right priorities, she also helped me realise I could easily find 25 hours a week to do some work.
I started implementing a few changes, and all of a sudden found myself happier and achieving more.
I really enjoyed working with Mira as she is very friendly, professional and reliable, and knows when to push you. She's definitely made a difference in my life and would recommend her programme to those who think they don't have time. I was there and she did miracles! Thank you so much Mira.
Severine, Nutritionist