Description
In honour of Black History Month please join NatWest Business Growth Enablers for Boosting British BME Business!

On the Day:
We will have talks on key aspects that can help you to Boost your own Business from other BME Business owners.
Finance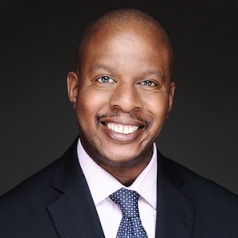 Clayton M Coke
Clayton M Coke is the Founder & Managing Director of PRMS Ltd an Ethical Debt Recovery company formed in 2002 & based at More London Riverside . Clayton trained as a Legal Executive, working in Private Practice, Local Authority & as an In-House Lawyer before deciding to form PRMS. He is an expert in ethically avoiding the problems of bad debt, liberating cashflow and increasing turnover.
Branding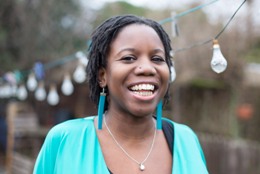 Collette Philip
Collette Philip runs brand and strategy consultancy, Brand by Me. She is passionate about helping companies and organisations unlock the power of their brands to transform - changing the way we do business, changing perceptions and attitudes and even the very way we live our everyday lives.
Before running her own business, Collette spent 17 years creating powerful and effective brand strategy and communication for household names such as Starburst, McDonald's, Always, T-Mobile and EE, as well as leading charities Barnardo's and World Animal Protection. She now runs her own consultancy, Brand by Me, helping ambitious businesses build brilliant brands that win. She now loves working with small businesses and organisations specifically because, as she says "with limited resources, small budgets and big ambitions, it's key that the brand works even harder to deliver for a small business (and that makes it more interesting!)".
Find out more about working with Brand by Me here.
Networking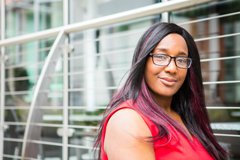 Bella Networking Guru
With over nine years' experience, Bella is a networking powerhouse in London and New York. Clients choose Bella for her engaging personality and passionate approach. Bella inspires entrepreneurs and SMEs who often struggle to make the most of their networking opportunities. She teaches her clients to grow their business or develop their career with productive networking skills. Her primary aim is to help clients achieve results by using networking as a marketing tool. Bella Networking Guru is a popular, high-profile business networking speaker. Her optimistic approach is well-received at networking events. Bella Networking Guru the hero of networking and her prestigious clients include: The Houses of Parliament, Metro Bank, The 02 Arena, University of Greenwich, University of West London, University of Westminster.
https://uk.linkedin.com/in/rareworld | info@bellanetworking.com
---
You will also have the opportunity to meet and connect with other local business owners so please bring plenty of business cards!!
We look forward to seeing you there!!
#NatWestBoost

All information used in this presentation you are registering for is produced by the speaker(s) for information purposes only and is for the sole use of the attendees at the presentation.
Whilst we feel this topic is beneficial to business owners, the views and information have not been issued by NatWest. Any views expressed in the presentation are not necessarily those of NatWest and should not be viewed as individual advice or as a recommendation. You should seek independent advice in respect of issues that are of concern to you.
To the maximum extent permitted by law we expressly disclaim all representations, warranties, or assurance of any kind, expressed or implied, that are made to the accuracy or completeness of the information contained in this presentation and no member of NatWest accepts any obligation to update or correct any information contained herein.
Organiser of Boosting British BME Business!
At NatWest our purpose is to champion Enterprise by removing the barriers and providing wraparound support for all businesses, whatever their size or where they in their journey. We are committed to advancing Black, Asian and Minority Ethnic (BAME) Enterprise by 'Powering our Communities' to start, scale and succeed in business. We champion UK business and offer a wide range of services throughout their entrepreneurial life cycle- from starting a new business, to diversifying their offering, to scaling it. We know that when our customers succeed, our communities succeed, our future has purpose – because enterprise and business is the lifeblood of our economy. Throughout the UK we're ready to deliver our expertise and offer tangible support to you and your business. Whether you already run a business or just in stages of planning to, we can help support you in your everyday business needs.