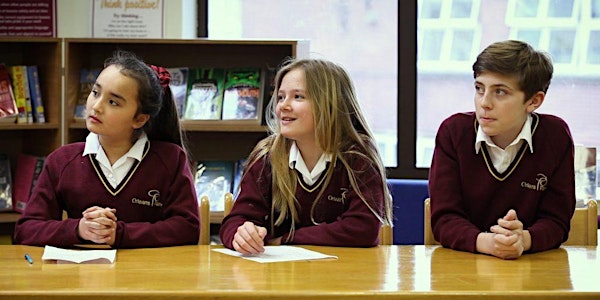 Boosting student oracy skills with the ESU's secondary school competitions
This free webinar will explain how the English-Speaking Union's competitions programme can boost your students' oracy education.
About this event
Improving the provision of high-quality oracy education in all schools is now more important than ever. Join the English-Speaking Union (ESU) for this free webinar to find out more about how our secondary school competition programme can enhance your students' oracy education. The session will cover:
Resources, support and training available to schools throughout the year
What the key gains for students are
How the competitions impact on whole school oracy
How the competitions work and when they happen
The launch of our new 'ESU Teacher Oracy Network'
Hosted by Matthew Christmas (ESU's Head of Engagement and former Headteacher) & Ameena Khan Sullivan (ESU Senior Education Officer, former Oracy Trainer and Applied Linguistics Researcher).
Free to all schools with facilitated Q&A.