Description
Please register for this event via the following link:
https://www.eventbrite.co.uk/e/boosting-your-social-enterprise-tickets-44026070161
Not all businesses exist to make a profit, Some are established to provide goods or services that have a recognisable social benefit.
Are you thinking of starting a Social enterprise?
Perhaps you have an established but are struggling with how to grow and develop your mission driven business to the next level?
NatWest bank in collaboration with POP Brixton & Brixton BID are here to help you!
We've pulled together experts in the field, to Bring to you our ' Boosting Your Social Enterprise' event.
So whether is funding or support you require, we've got it covered!
Hear From
Catheryn Chrimes - UnLtd.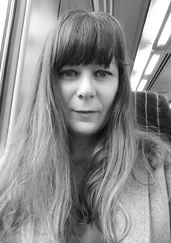 UnLtd is the leading provider of support to social entrepreneurs in the UK and offers the largest such network in the world. UnLtd resources hundreds of individuals each year through its core Awards programme.
UnLtd operates a unique model by investing directly in individuals and offering a complete package of resources; from awards of funding to ongoing advice, networking and practical support. UnLtd resource community entrepreneurs to start-up; support those with more established social ventures to scale up; and are committed to developing an eco-system of support to make it easier for those who need help to find it.
Catherine Will be taking forward our talking and delving in to the support that is out there to nurture your social purpose business. Catherin has had direct experience in working hands on with Social ventures.
"Outside of work I have been involved in the set up and running of a couple of social enterprises, a community swimming baths in West Leeds called Bramley Baths and a community media social enterprise. I am also part of a new group which I have been involved in setting up to help make our 2 local sad and quite scary parks into the most creative and exciting parks in Leeds that the community use and love!"
John Murray - Loans Officer, NatWest Social & Community Capital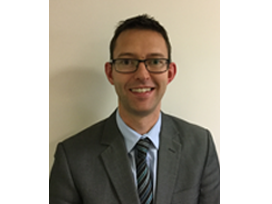 John is a Social & Community Capital Loans Officer providing loan finance to Charities and Social Enterprises across the UK that are making positive changes to their communities but finding it difficult to access mainstream finance. John is involved in delivering NatWest Moneysense and Young Enterprise sessions to local schools, supported local charities with fundraising and volunteering and is active as a Business Mentor to three young entrepreneurs as part of the Prince's Trust Enterprise Programme.
Jes Bailey - Founder of Crowd fund 360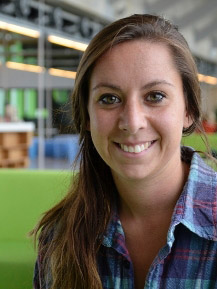 Jes Bailey is a crowdfunding specialist with global experience specializing in the social business world. She has helped over 60 campaigns raise their funds with an 80% success rate. Working independently of platforms her strategies and content are created with your success and social impact at the forefront.
We will also be joined by a social Entrepreneur who will be sharing her journey so far, the success of her social purpose business and to share her experience in running succesful crowd funding campaigns.
Agenda:
11:00 – Arrival
11:15 – Supporting your enterprise
11:45 – Funding Opportunities
12:15 - Networking Lunch (food & Refreshments provided)
13:00– Running a successful Crowd funding campaign
13:30 – Social Entrepreneurs story 'The Journey So Far'
14:00- Close
---

All information used in this presentation you are registering for is produced by the speaker(s) for information purposes only and is for the sole use of the attendees at the presentation.
Whilst we feel this topic is beneficial to business owners, the views and information have not been issued by NatWest. Any views expressed in the presentation are not necessarily those of NatWest and should not be viewed as individual advice or as a recommendation. You should seek independent advice in respect of issues that are of concern to you.
To the maximum extent permitted by law we expressly disclaim all representations, warranties, or assurance of any kind, expressed or implied, that are made to the accuracy or completeness of the information contained in this presentation and no member of NatWest accepts any obligation to update or correct any information contained herein.