Virtual Annual General Meeting & Presentation
About this event
Border Terrier Welfare will be holding their AGM virtully this year, given that we are not able to meet in person due to the Coronavirus.
We hope instead you will join us for our short AGM meeting, followed by a presentation on:
Fostering Border Terriers
by John & Vanessa Jessop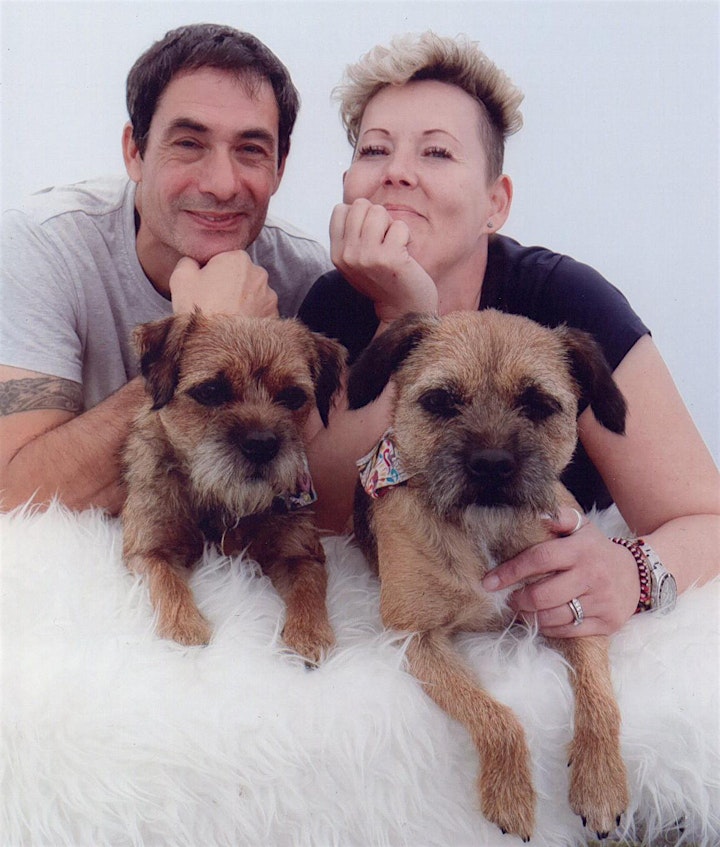 The event will be held on zoom, with joining details sent out to attendees who have booked here on Eventbrite.
Event timeline (timings are approximate):
2.20pm - Zoom session opens
This allow time for attendees to join and get settled in. We will run a slideshow of some of the photos sent to us for inclusion in the BTW 2021 Calendar, because who doesn't like looking at more Border Terriers!
Just prior to the AGM starting, we will run through the zoom housekeeping, to familiarise you with how the meeting will work in the virtual format.
2.30pm AGM
Chairman Tony Wrenn will open the short AGM with a welcome to all, followed by a brief review of the Accounts to 30 June 2020, along with the Annual reports with an update on the year to date and normal business of the AGM.
You can view our 2019/2020 Accounts on the Charities Commission website and Reports will be issued to attendees registered on eventbrite in advance of the meeting.
This will include the election of the BTW Committee.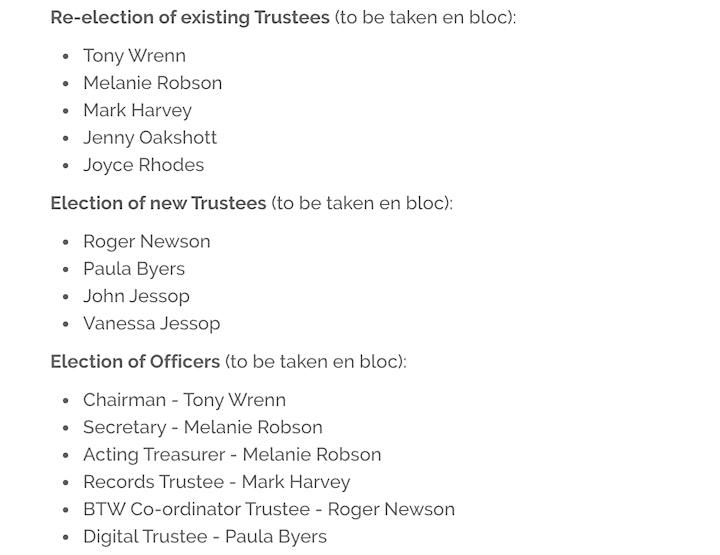 3.00pm - Announcement of our BTW Scavenger Hunt Photo Competition Winners!
Update: Due to popular request, we've extended the deadline for our photo competition, so we won't be announcing the winners today, so instead we'll have a short comfort break and a chance for networking.
Make sure you check out our BTW Scavenger Hunt Photo Competition and get your entry in and you could be in with a chance to win some BT100 clothing along and our super BT100 Rosettes for your Border! Don't worry, if you've been one of our fabulous entries already, all existing entries will still be included!
New entry deadline: midnight Sunday 15 November 2020 (winners announced Tuesday 17 November).
3.10pm - Fostering Border Terriers by John & Vanessa Jessop
A short presentation on their work fostering Border Terriers for BTW, sharing their experience of gaining the trust of Borders who have come from often difficult circumstances and introducing them into their family home. This will be followed by a chance to put your questions to John & Vanessa and the wider BTW panel to share their knowledge and insights on Border Terriers and the work of BTW.
3.30pm - close
Support us if you can
Whilst attendance at this virtual event is free, we are missing our usual opportunity to do some fundraising. If you are able to support us to help continue our work, or are able to make a donation for your entry in our Scavenger Hunt photo competition, we would be grateful if you could visit our JustGiving page to donate what you can.
We hope you'll join us for the afternoon, although we won't be able to get together in person, hopefully we can still enjoy an afternoon of Border Terrier fun!
Bookings close at midnight on Saturday 7 November.
AGM documents will be issued to attendees who have booked to date, at midday on Friday 6 November, with a request for any questions to be submitted by midday on Saturday 7 November. Anyone booking after this time will receive the documentation ready for the meeting.