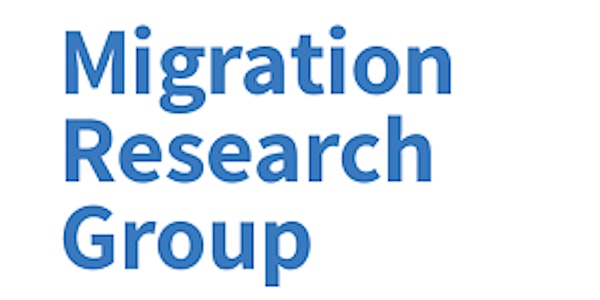 'Borders, higher education and the challenges for Ukraine'
'Borders, higher education and the challenges for academics and students fleeing Ukraine'
About this event
The aim of this event is to explore the higher education trajectories of young migrants who hold precarious immigration status and the bordering practices that have shaped their experiences. The 'higher education border' is a tangible example of the extension of immigration controls, orchestrated by the state (Home Office), into civil society and social life: embodying recognised practices of exclusion and technologies of restriction, manifest in the 'everyday' experiences of living in an increasingly hostile UK. Young migrants' experiences have been integral to the theoretical construction and understanding of bordering in higher education. It is within this theoretical and experiential framework that we seek to explore the current challenges encountered across the HE sector, as UK universities navigate new routes to support academics and students fleeing the Russian invasion of Ukraine.
'Borders, higher education and the challenges for academics and students fleeing Ukraine' is presented by:
Rebecca Murray, University of Sheffield
Maryam Taher, University of Sanctuary
Katie Barringer, REUK (Refugee Education UK)
Rebecca Murray is a lecturer in sociological studies at the University of Sheffield and a member of the University of Sanctuary steering committee, following the merger of the Article 26 project (former Director). Rebecca's practice and research developed from young migrant-led grassroots campaigning and advocacy initiatives pertaining to the access, participation and success of people with experience of forced displacement, in post-16 education.
Maryam Taher is lead coordinator for the University of Sanctuary group and regional coordinator for the North West of England and South West Yorkshire. She accessed university as an asylum seeker through a sanctuary scholarship.
University of Sanctuary is a national network of university staff, lecturers, academics and students. Together we are working to make Higher Education institutions places of safety, solidarity and empowerment for people seeking sanctuary. This network has been developed through a partnership between City of Sanctuary, Article 26, Student Action for Refugees and others. Our aim is to develop a culture and a practice of welcome within institutions, the wider community, and across the Higher Education sector in the UK.
Katie Barringer is on the Senior Leadership team at REUK and heads up the Educational Progression programme which helps young refugees to plan and access realistic pathways into both further and higher education through online advice and guidance; bespoke casework support and administering a university scholarship. This programme also provides extensive training for practitioners to support young people in these settings. Prior to working at REUK Katie has worked for many years in both the charity and public sector in the UK and Asia including seven years in senior leadership in the UK prison service.
REUK Refugee Education UK equips over 550 young refugees and asylum seekers in the UK to build positive futures by thriving in education. For each one of these young people, REUK offers guidance in overcoming the significant barriers to accessing education, supports their achievement of significant education outcomes, and helps them use their education to create meaningful futures in leadership and employment. REUK's flagship educational mentoring programme matches young refugees with trained volunteer mentors across London, the East of England, Oxford and Birmingham; their educational wellbeing programme addresses the acute educational and mental health challenges that some young people face; the educational progression programme supports young people looking to access further and higher education; and their training programme upskills practitioners and professionals in supporting young refugees. REUK also conducts research in the UK and internationally on the subject of refugee education.