With 900 head of livestock being shown, Borderway Agri Expo is one of Great Britain's largest and most prestigious livestock events.
About this event
Like all other large-scale events across the country, Borderway Agri Expo was cancelled in 2020. H&H have confirmed however that the 2021 event can go ahead, given that appropriate rules are in place and adhered to. Showcasing some of the very best beef cattle and sheep from all corners of the UK, this is key date in the diary for livestock farmers.
Scott Donaldson, MD says: "It's great to be one of the first major show events of 2021. Show after show was cancelled last summer, and all the showing enthusiasts will be looking for somewhere to go. We feel that the timing is right, and that we can start the process of getting plans together to make it work. We have our mainline sponsors already lined up and include Carrs Billington, Norbrook, Morrisons, Lloyds Bank and Farmers Guardian, so it's just a case of fine tuning – making one or two changes, improvements and updating, and then we can crack on! Everybody is really excited."
Discussing the format Agri Expo will take, Scott adds: "It's still going to be very much a livestock and trade show. The infrastructure will still be the same, but we will be adhering to the relevant government guidelines at the time. The caveat is that we could be subject to arrangement changes at the very last minute. We have no idea how things will go over the next six months, so we have to be able to adapt to the reality of the situation, but we're well used to doing that now!"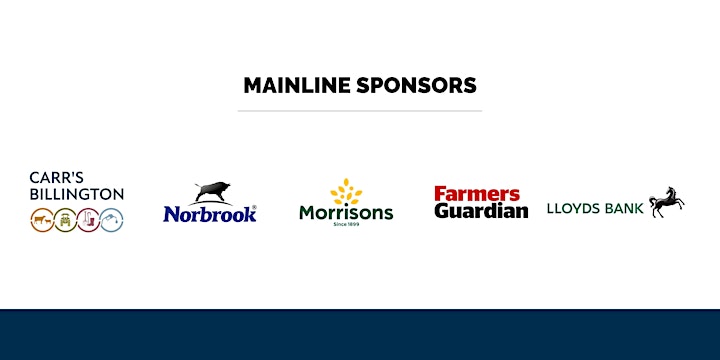 Organiser of Borderway Agri Expo 2021
With a heritage going back over 140 years, Harrison & Hetherington are renowned auctioneers, selling all classes of pedigree and commercial livestock. Based in the North of England they operate markets within Cumbria, Durham, Northumberland, Southwest Scotland and Scottish Borders.