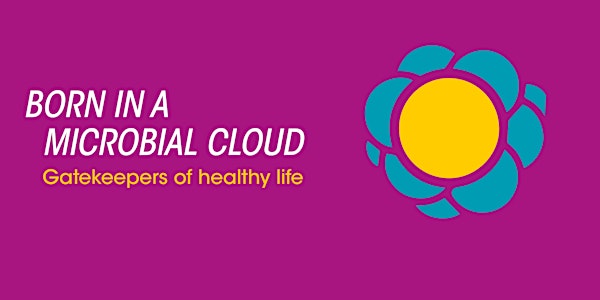 Born in a microbial cloud: gatekeepers of a healthy life. Prof Debby Bogaer...
Event Information
Location
Lecture Theatre A
Chancellor's Building
49 Little France Crescent
Edinburgh
EH16 4SB.
United Kingdom
Description
It was only 350 years ago that the Dutch scientist Antoni van Leeuwenhoek discovered the existence of living 'animalcules' (Latin for tiny animals), nowadays called microbes. 200 years later scientists proved that specific microbes were the cause of common diseases like cholera and tuberculosis.
This knowledge changed modern society dramatically, and with the discovery of the antibiotic penicillin by the Scottish scientist Alexander Flemming, the battle against infectious diseases went rapidly uphill. As a result, however, the common belief emerged that microbes in general are bad for human health, and should all be avoided or eliminated.
Only recently, new technology arrived allowing the characterization of all microbial life surrounding and inhabiting us. This marked the start of a new field of science, called microbiome research.
The complete outer and inner surface of the human body is colonized by a highly diverse and complex community of microbes that plays a crucial role in human health. Since every infant is born 'sterile', their personal microbiome only starts to assemble during birth, and further develops with every touch, every breath and every feed it takes.
During her lecture, Professor Bogaert, Chair of Paediatric Medicine, will provide new insights regarding how the environment, including exposure to antibiotics, shapes a newborn's microbiome. Furthermore, she will illustrate the importance of a healthy microbiome, especially regarding respiratory health throughout life.
This lecture will be followed by a reception in tthe Sophia Jex Blake common room.
This lecture is free and open to all.
***
Details of the University of Edinburgh full privacy notice can be found here
We want to run a safe and accessible event and provide the best possible experience for you. By providing any information required on the booking form, you are giving the University consent to hold and process this data about you and to advise our suppliers of these details, under data protection regulations, for the purpose of running this event. By providing this information about your guest[s], you are confirming that you have their permission to share this data with the University for the same purposes. Any dietary and accessibility requirements are deleted following completion of the event.
Photography notice
This event may be photographed and/or recorded for promotional or recruitment materials for the University and University approved third parties. For further information please contact cmvm.events@ed.ac.uk
Date and time
Location
Lecture Theatre A
Chancellor's Building
49 Little France Crescent
Edinburgh
EH16 4SB.
United Kingdom