Description
Botanical printing is a process that captures the natural beauty of leaves and flowers that grow around us. Natural fabrics such as cotton, linen, silk or wool are used that have been prepared with mordants which are used to make dyes adhere to yarns or fabric. Selected leaves and flowers are arranged on the dampened fabric then rolled tightly and steamed or boiled to transfer the pigments from the foliage onto the fabric. Delicate prints of the leaves and flowers are left on the fabric that can be washed and used on a daily basis.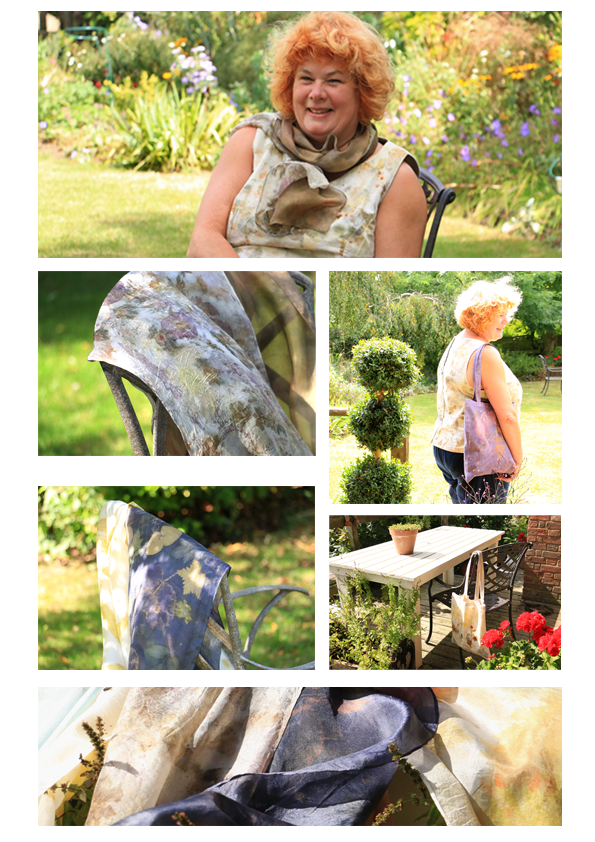 This workshop is an introduction to the many techniques that can be used to create unique fabrics. During the day participants will learn how to botanically dye and print a silk scarf and a cotton tote bag that is individual and unique to them, that they can take away.
Pam Tresise is a weaver, spins her own yarns and dyes natural fibres using botanical dyes. She has a garden studio which looks out onto a variety of plants she grows for dyeing and which inspire her work. She is a member of the Online Guild of Weavers, Spinners and Dyers (WSD) and the Cotswold Guild of WSD. Pam's work can be found under @The Dusty Cat Studio' on Instagram and also on Facebook .
Meet at 10.15am for complimentary coffee and cake. The workshop commences at 10.30am with a lunch break at 1pm, recommence for the final session at 1.45pm to 3.00pm. The workshop includes a light lunch and refreshments through the day. Please advise us if you have any dietary requirements on booking via email or calling the shop on 01280 848038.
---