About this Event
Bothwell School of Witchcraft is an immersive wizarding school experience that takes place over 4 days. The story, characters, props and scenery will bring the school to life and leave you with an unforgettable experience! You can find out more about what your ticket includes and the event here.
You'll stay for 4 days and be sorted into your house, take part in lessons in the arcane arts, attend a banquet, explore the grounds and meet weird and wonderful creatures. All of this takes place in our enchanting 15th century castle where you and your character generate your own story!
This event is for OVER 18 year olds only.
All terms and conditions and conduct policy apply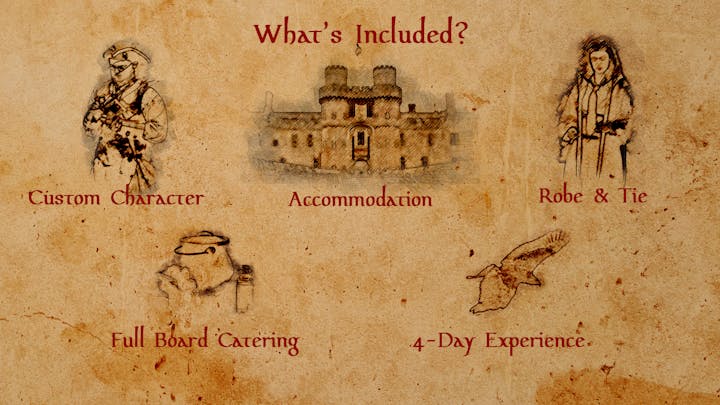 Included in your ticket is:
Full 4-day access including all the activites you'll take part in such as falconry and workshops to help get you started
Full Board Accommodation for you three nights stay at the on-site accommodation. All meals are provided from when you arrive until you leave * including a 3-course banquet!
A Custom Character that we'll write for you based on your preferences!
Your Robe and Tie will be rented to you on arrival, you can also purchase the gold upgrade which will allow you to keep your robe, tie, student handbook and a scarf in your house colours!
To find out more about the event and what it includes please visit our event information page here.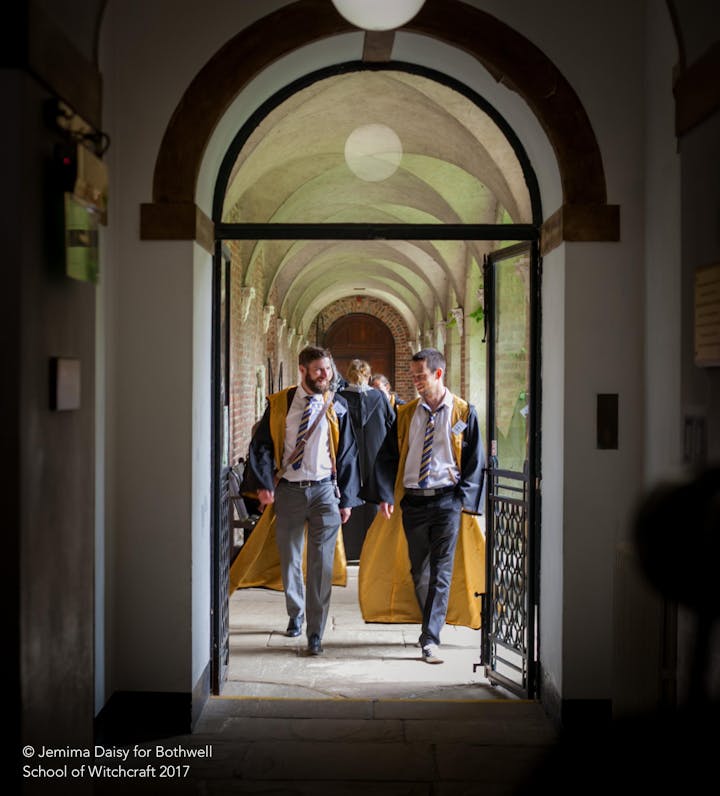 You can become a student or a professor and you'll take part in every day school life, which, at an institute of witchcraft, is anything but 'normal'. You'll get to:
Take part in lessons on the art of witchcraft, including falconry.
Be sorted into one of the School Houses and compete for the House Shield.
Stay in a spectacular 15th century castle, all meals included.
In victory or defeat you can celebrate at the school's lavish banquet and ball.
And much, much more!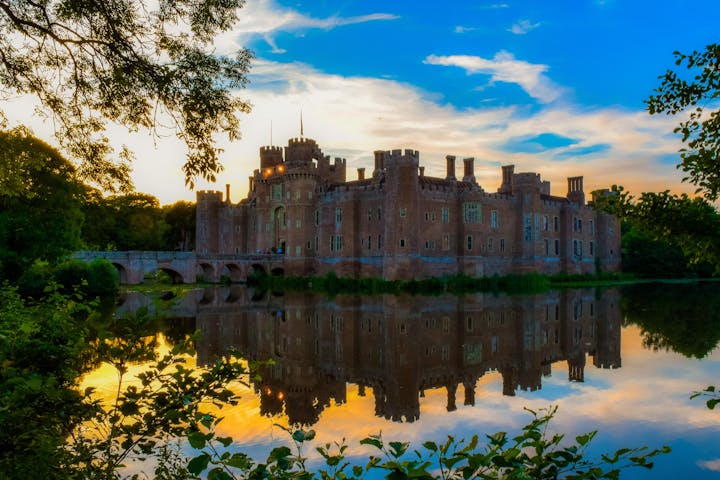 Location
Situated in East Sussex, England, Herstmonceux Castle is a 300 acre estate including woodland, formal themed gardens and of course a 15th century moated castle. Made from red brick, Herstmonceux Castle is one of the earliest examples of a brick built building in England.
We transform Herstmonceux Castle into Bothwell School School of Witchcraft using our own custom set-dressing the day before all our events. During the experience we have access to most of the castle, as well as the 300 acres of gardens and grounds. We use the full space so you can take Alchemy class with ceiling high windows and flag-stone floors then later run into a Minotaur in the woods!