Bounce Back Digital Series: Guide to Websites & Search Engine Optimisation
Course: Guide to Websites & Search Engine Optimisation
About this event
Course: Guide to Websites & Search Engine Optimisation
Aimed at non-technical sole traders and small businesses. Join us for this highly informative workshop which will focus on what makes a good website, best practices when managing your own website and how to optimise it for Google and other search engines. We will be delving into this from a basic to intermediate level to understand just how Google works at categorising websites and webpages on various search listings and the techniques used to improve this whilst utilising good practice and making your website more user friendly for those landing on it.
Session NotesIn order to admit attendees to the session, please arrive slightly before the session is due to start and we ask you to be patient while the trainers admit fellow attendees prior to starting.
Trainer Profile
Fiona Marlow: Fiona Marlow from Cosmic will be leading this workshop. Fiona comes from a background working within the Apprenticeship Industry. She has also run her own small business and worked for a number of years with self-employed and small business owners encouraging them to develop themselves and their businesses.
_____________________________________________________________________________________
About Bounce Back Digital
Bounce Back Digital is a free programme of webinars and short courses for small businesses to help trading during Covid-19.
With more businesses moving online, learn about collaboration tools and channels to reach your customers. Learn how to set up your own e-commerce website and how to use Worldpay, Stripe and other payment gateways. Understand how to make the best use out of digital photography and video for selling products , or skill-up on how to keep your business secure online.
Running across June and July 2020, the Digital Skills Partnership is proud to introduce experts from across the region who will host informative 'subject matter introductions' and run over 20 follow-on courses aimed at helping small businesses mitigate the impact of Covid-19.
This is a free programme funded by the Department for Digital, Culture, Media and Sport delivered by the Heart of the South West LEP Digital Skills Partnership for the Growth Hub.
View the full Bounce Back Digital webinar and course list here: Bounce Back Digital Course Series
____________________________________________________________________________________________________
Conditions and Eligibility
Participation is limited to the first 100 registrations for webinars and 15 registrations for each course.
We expect these courses will be in high demand but want to keep the class sizes small to ensure maximum benefit to attendees. If you book onto a course that you subsequently are unable to attend, we ask that you cancel your booking to allow another business to access the place. Anyone booking onto a course, that they do not attend will result in all future bookings for the Bounce Back Digital programme being removed.
To be eligible, businesses must be in Devon, Plymouth, Somerset and Torbay and employ less than 250 people.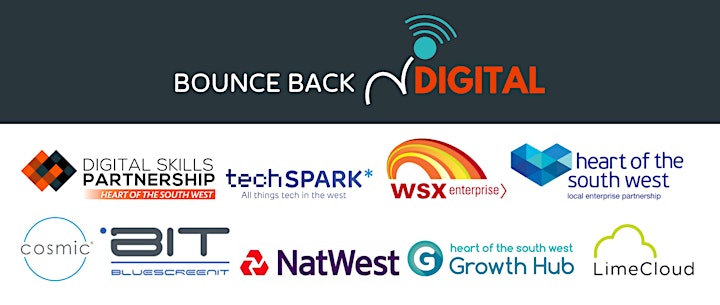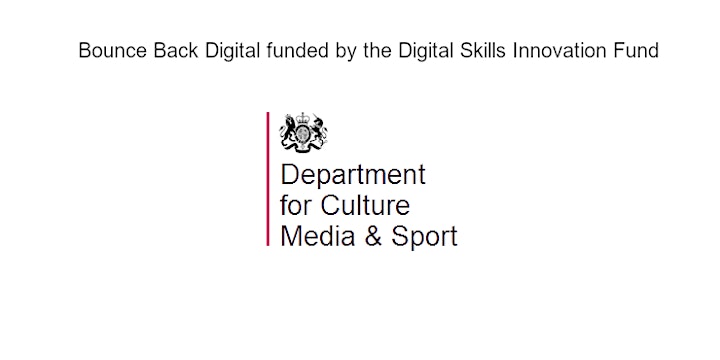 Organiser of Bounce Back Digital Series: Guide to Websites & Search Engine Optimisation