Boundaries, Borders, Care: Feminist Ethics in Practice
This conversational conference explores boundaries, borders and a feminist ethic of care, in relation to art, activism, and academia.
About this event
In the postgraduate community at University College Cork (UCC), we are keen to explore the practical challenges that we face as early career researchers engaged in feminist and gender-focused research. We have found that specific challenges arise with these types of work, such as risk of burnout, ethical questions, and professional and personal boundary-setting. We have begun to exchange and collaborate on these concerns, questioning how we can engage meaningfully and ethically with other researchers, as well as creative and cultural practitioners - activists, artists, community members. The idea for this conference arose from those conversations.
With the support of the 'Violence, Conflict, and Gender' research cluster of the Centre for Advanced Studies in Languages and Cultures (CASiLaC), we are planning a postgraduate conference, funded by CASiLaC, which creates a forum to discuss the relationship between scholarship, policy, art, activism, and lived experiences. We envision this conference as a space for discussing boundary-setting, care, and ethics, with the aim of creating lasting connections among individuals working across diverse contexts and in different capacities.
Contact organisers for more info: brenda.mondragontoledo@ucc.ie; claregeraghty@umail.ucc.ie; doris.murphy@ucc.ie.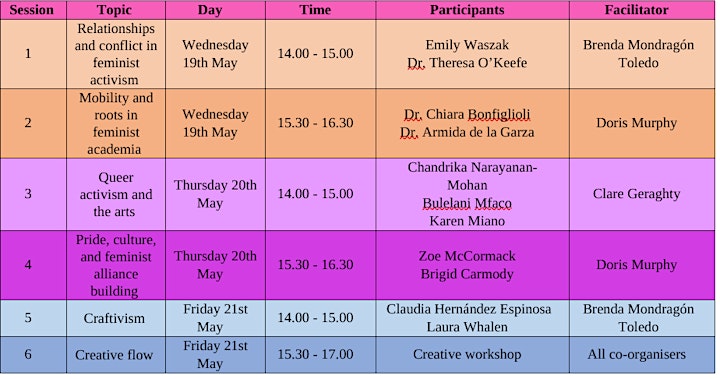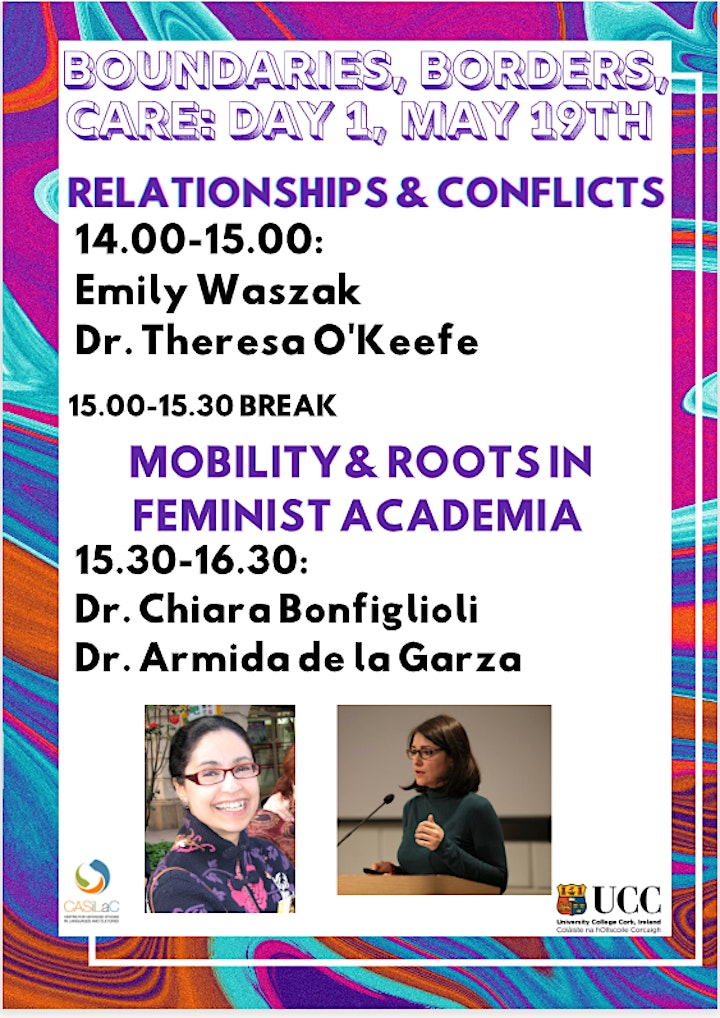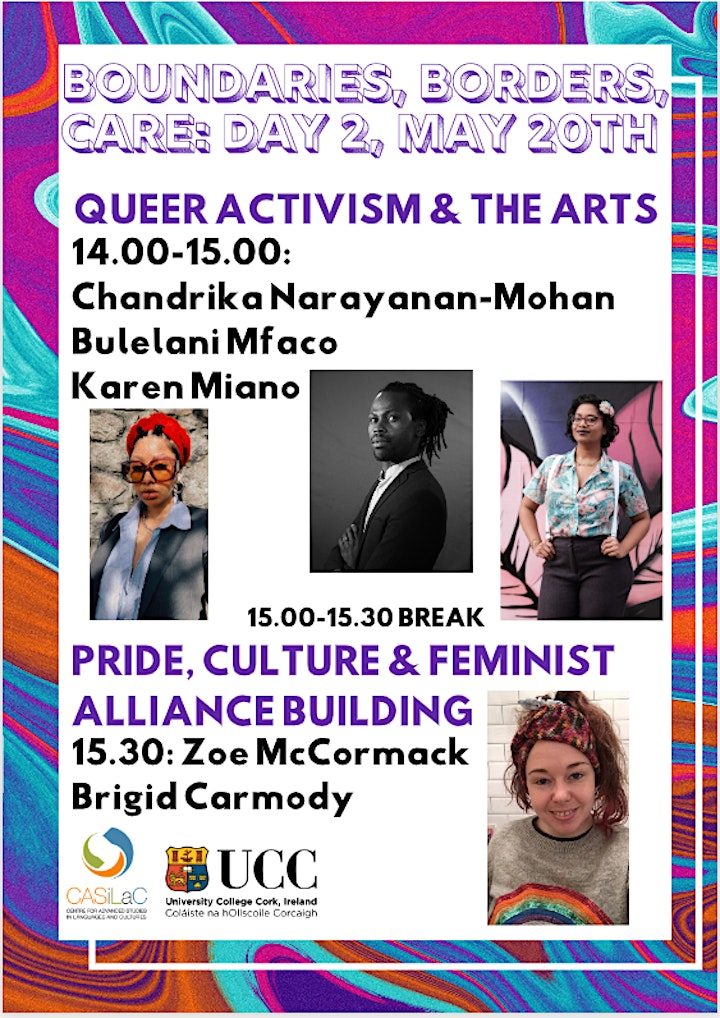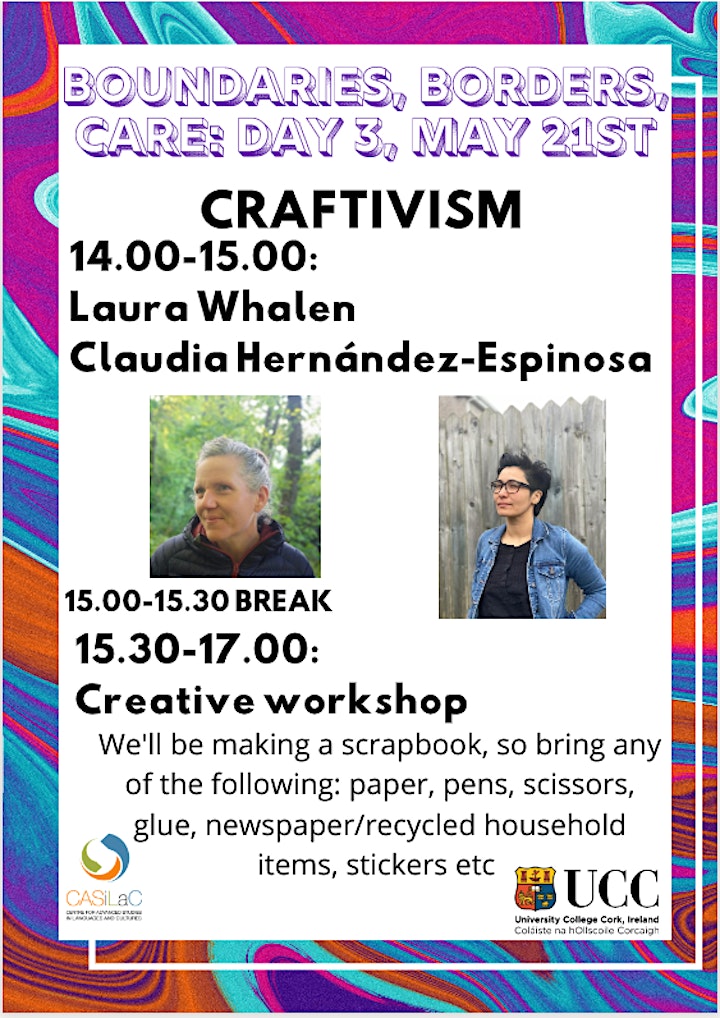 Organiser of Boundaries, Borders, Care: Feminist Ethics in Practice