Explore how differing Attachment Styles might influence the central view of self and how this can influence thoughts, feelings and behaviour
About this event
This workshop has been accredited by The CPD Standards Office.
This is a unique opportunity for participants to learn about Attachment Theory without much distance from its original source. The facilitator was taught Attachment Theory by John Bowlby's Son; Richard Bowlby. Our Attachment Style influences how we are in friendships, family relationships, intimate relationships and also the therapeutic alliance. The unremembered years of our lives are instrumental in shaping who we and our clients are.
This event will focus on providing insight, awareness and the knowledge required for reparation.
Aims of This Event:
To introduce or revisit John Bowlby's theory of Attachment and its impact on lifelong behaviours and relationships.
Explore how differing Attachment Styles might influence the central view of self and how this can influence thoughts, feelings and behaviours in close/intimate relationships.
To discuss how core beliefs or life situations can confuse the presentation of the Attachment Style.
Demonstrate how the information outlined above can be useful in understanding recurring problems and difficulties in work, family, intimate and social relationships.
Explore the impact of Client and Therapist Attachment Styles on the Therapeutic Alliance.
Outline the role of the Therapeutic Alliance in reparation.
About the Facilitator - Andy Gray
The workshop will be delivered by Andy Gray and a co-facilitator. Andy is the Owner of ACT Counselling Services and a retired Psychotherapist and Supervisor. Andy has worked in a variety of training settings; including various private training providers and Universities across the UK. As a Practitioner he has worked in NHS, Social Work, Psychiatric Hospital Management and Private Practice settings.
Who is it for?
Anyone in the helping professions interested in bringing about change on a deeper level. Anyone interested in self-development or considering a career in counselling.
Why should you attend?  
To gain a more in depth understanding of self and others, which may lead to changes that will enhance relational ways of being.
Cost - £85 (Student £65)
Methods of Payment
Option 1 - Bank Transfer, Cheque or Invoice by emailing audrey@greenwoodevents.co.uk.
Option 2 - Online via Eventbrite. Please note that there is a NON-REFUNDABLE extra admin charge made by Eventbrite.
Handouts and CPD certificate are included in the price.
Please note that a delegate space is not guaranteed until payment is received.
Minimum numbers: 12 - Please note that the workshop is subject to cancellation or re-scheduling if the minimum number required to make them viable is not reached. In this situation, the following options will apply:
Receive a full refund (excluding Eventbrite's fee if you pay using this method).
Hold the space until a new date has been offered.
Move the booking to another workshop.
Receive a credit note to use at a future date.
The Sharing Space
Would you like to present at a seminar or workshop? 
Can you recommend a speaker? 
Do you have a topic you would like to hear about? 
Then email audrey@greenwoodevents.co.uk.
Pass it on! Feel free to pass this invitation on to colleagues – everyone is welcome!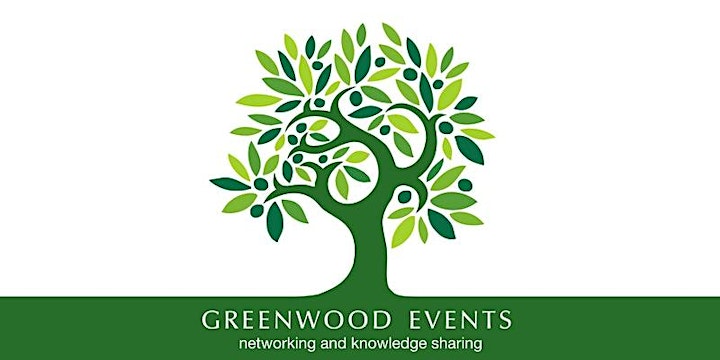 Organiser of Bowlby's Attachment Theory and Lifelong Relationships
Greenwood Events organises affordable workshops aimed primarily at counsellors and psychotherapists, but the workshops may also be of interest to; social workers, teachers, social workers, anyone in the helping professions or anyone who is interested in personal self-development; no-one is excluded.
It also aims to offer opportunities to stimulate networking and knowledge sharing among professionals. Visit www.greenwoodevents.co.uk for more information.