Description
Jake Shears will be singing copies of his blisteringly brilliant memoir Boys Keep Swinging at Gay's the Word bookshop on Saturday May 5th from noon.
The signing is totally FREE and is limited to just 100 places.
We ask that you only book if you are 100% going to come and that you reserve two tickets per booking MAX so as many different groups of people as possible get the chance to meet Jake. If when you get to this page and the event is full, still go on the waitlist as there are often cancellations.
Also if the event is full you can email us and we can still arrange a signed copy for you: sales@gaystheword.co.uk
Boys Keep Swinging, published by Omnibus Press
Jake Shears
`The purpose of my life is to entertain. It's a constant feedback loop.' Before becoming lead singer in the fabulous Scissor Sisters, Jake Shears was Jason Sellards, just a kid with an unfathomable imagination and a love of He-Man dolls. Splitting life between Arizona and the Pacific West Coast, his childhood was marked by school bullies and the terror of the rise and misunderstanding surrounding the AIDS virus. With changes in age and geography Shears gradually found a sense of belonging - first in Seattle, then in the street life and lights of New York City in the late 90s where, with friends and musicians also thirsting for freedom and the stage, he would form Scissor Sisters and go on to sell out venues worldwide.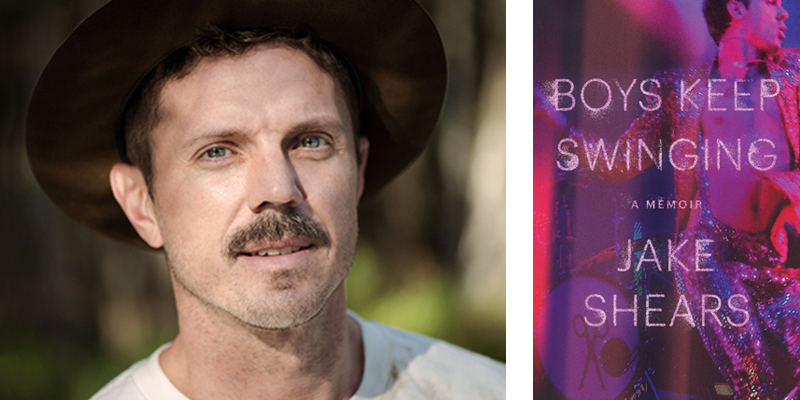 This is a wide-eyed and determined coming-of-age story from a world famous LGBTQ+ icon, but its heartbeat is Shears' friendship with Mary Hanlon, who he met via The Edge, a prehistoric chatroom, when he was 15 and she was 21. For years Shears lived in New York with a landline for which only Mary knew the number. Although long-distance, self-absorption and changing circumstances would take their toll on the friendship, this was the safe-house that sheltered a pair of misfits from the unthinking prejudices of a fearful world, a haven to which both would always return, and for which Shears wrote the song 'Mary'.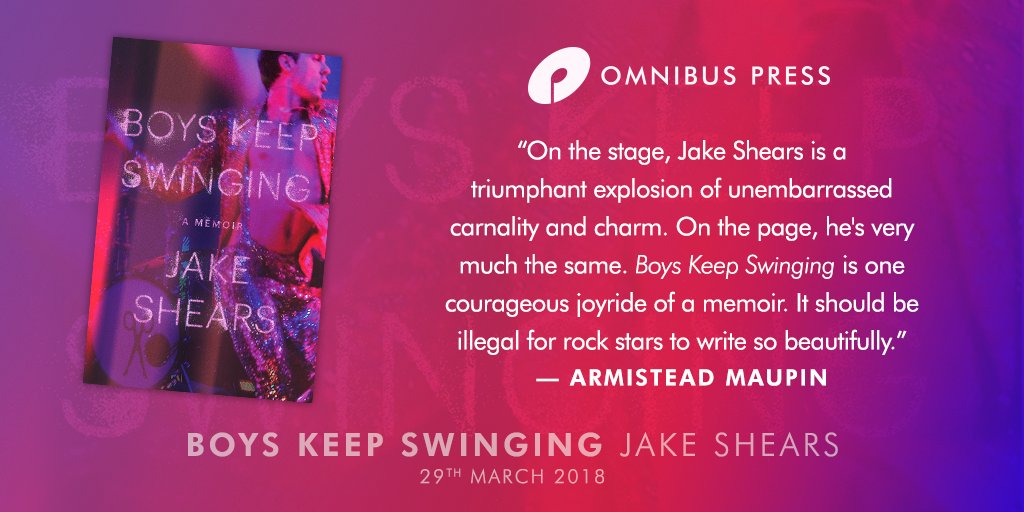 "Taking its title from Bowie's iconic song this is the exuberant new memoir from Scissor Sister's frontman Jake Shears. It's the story of finding your people, finding your passion, finding your voice and using it. And there are plenty of good times with hot guys along the way, too. In energetic, almost hyperactive prose Jake Shears, or Jason Sellards, as he is known to friends and family, reveals his personal story of growing up in Arizona and the Seattle area before moving to New York City in the late 90s. He writes candidly about growing up effeminate
and different, wrestling with his body image and the tension between his attraction to boys and the influence of Christian teaching in his early life. He recounts his loneliness, dealing with bullying, the concern of his parents, fear around AIDS, friendships, sex and finding solace and inspiration in his rapacious love of music. The New York section where he recalls becoming a go-go boy while living in sketchy neighbourhoods and the inception of Scissor Sisters in the shadow of 9/11 is enthralling. Jake's love of literature, music and creativity radiates from the page, as does his infectious lust for life. Not only is he a brilliant performer, he's a fantastic writer; entertaining, poignant, evocative and honest." – Attitude Magazine (Book of the Month, issue 294)