BPFSocial! Professional Networking & Mentoring Event in Birmingham
Description
Please join us for our BPFSocial! Professional Networking and Mentoring event for a fun evening of networking, mentoring, socializing and listening to our inspirational speakers on their Recipes for Success!
Our inspirational speakers:
Shaista Gohir OBE, Co-Chair of Muslim Women's Network & Womens Rights Activist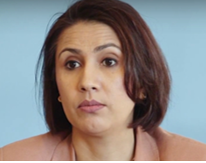 Shaista is a leading Muslim women's rights activist in Britain and now the Chair of Muslim Women's Network UK (MWNUK). Prior to joining the MWNUK (www.mwnuk.co.uk) board in 2011, she joined MWNUK in 2005 when it was an informal group, becoming the Executive Director in 2007 /08. Shaista transformed a small informal group of Muslim women into the leading national Muslim women's charity in Britain.
In recognition of her work, she was awarded the OBE honour in the Queen's birthday honours list in 2016 and the MBE in 2008. In 2009, Shaista was included in the Muslim Women Power list, which named the most influential Muslim women in Britain. In the same year she also won the Asian Woman of Achievement Award in the Social and Humanitarian Category.
Ahmed Farooq BSc, Chief Financial Officer - Wesleyan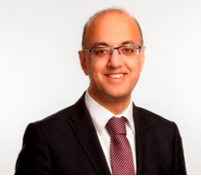 Ahmed became Chief Financial Officer in November 2015 after holding a number of senior roles at Wesleyan. He joined the Society in 2010 from the Phoenix Group and became Head of Finance in 2011 and Managing Director of Wesleyan's General Insurance division in 2014. Ahmed served as Chair of Business Professional Services (BPS) Birmingham, a group that represents and promotes the business, professional and financial services sector in Greater Birmingham until January 2017. In June 2017 Ahmed won the IoD West Midlands Young Director of the Year Award.
On 15 March 2018 Ahmed was appointed Chairman of WUTM and on 8 August 2018 Ahmed became a Director of Wesleyan Assurance Society.
Dr Max Malik, Award Winning Aesthetic Doctor and Novelist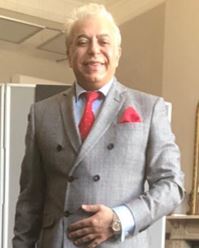 Dr Max Malik is a specialist Face Doctor, cosmetic dermatologist and Hair Restoration Surgeon. He lectures and teaches in these areas to the highest levels and also provides hands on training. Dr Malik is a Key Opinion Leader and trainer for a number of world leading aesthetic companies and super specialises in improving faces without surgery, creating beautiful natural results in his patients, men and women.
Dr Max Malik is an award winning aesthetic doctor and also an award winning novelist.
He practises in Edgbaston, Birmingham and Harley Street, London
Join the BPF movement and support us by becoming a premiere member for £10 here

https://www.britishpakistanfoundation.com/premium-membership/

Please note that photography will take place at this event