Multiple Dates
BPS Test User Combined Qualification: Occupational Ability (TUA) and Person...
Description
About the Course
This fast-paced course will qualify you in both Level A and B. It provides you with the knowledge and practical skills necessary to conduct psychometric tests fairly and effectively in your organisation. Accredited and verified by the British Psychological Society (BPS), this course will qualify you to use ability tests from all the UK's main publishers, and also qualify you to use the Profiles XT instrument. (For 'Employability Rate' place, please contact us direct as we will need proof of your student status (current/recent).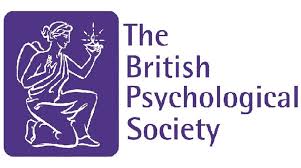 Course Content
Theory of Psychometric Testing & Personality Assessment

How to select the most appropriate Tests for a specific purpose

Test Administration & Scoring

Test Reliability & Sources of Error

The Validity of Psychometric Tests – Measuring the Utility of Testing

Understanding Personality Assessment

Interpretation of the Profiles XT Personality inventory

Using the Profiles XT for Recruitment and People Development

Feeding back Ability and Personality Tests to clients

Best Practice, Diversity and Fair Selection
The Profiles XT assessment measures how well an individual fits specific jobs in your organisation. The "job matching" feature of the PXT is unique, and it enables you to evaluateis a measure of the five major domains of personality as well as the six facets that define each domain. The ProfileXT is a versatile, "Total Person" assessment used for employee selection, development, training, promotion, managing, and succession planning. The assessment measures how well an individual fits a specific job in your organization. Employing an exclusive "job matching" methodology, the Profile XT allows you to more effectively evaluate an individual, relative to the traits needed to successfully perform in a particular job. The ProfileXT can be used as a screening tool to find the best matched, internal or external, candidate. It helps you interview and select people who have the highest probability of being successful for the position you are looking to fill.
Duration
5 hours of pre-course e-learning and reading

3 days face-to-face training

5 hours of post-course work
Location
All Public courses take place in London. Refreshments and lunch are available on site during the course, and are included within the price.
Address: further details will be provided

After the course
Delegates will be required to administer, score and feedback two Profiles XT questionnaires along with developing written reports which must be emailed to the trainer as evidence of competency. This will take approximately 6 hours.
Languages: English

Suitable For: Anyone looking to achieve a nationally-recognised qualification in psychometric test use. There are no pre-requisites in order to attend the course. Past delegates include HR professionals, recruitment consultants, business/occupational psychologists, careers advisors, and coaches. Special rates are available for students.
Student Employability Rate: If you have proof that you are student, you can purchase the relevant ticket type - please contact us directly info@theoppractice.com, including a telephone number that we can reach you on.
Organiser of BPS Test User Combined Qualification: Occupational Ability (TUA) and Personality (TUP)
TOPPI are a team of Chartered Occupational/Business Psycholgists, Mangement Consultants & Project Managers based in Kensington, West London.  However, we deliver our services worldwide, particuarly within the UK, Middle East, US, Europe and the Carribean.  We design and deliver training solutions to assist individuals and organisations in their efforts to select and develop quality candidates.  We also provide a range of other training courses such as Assessment and Development Centre training, Personal Development and Effectiveness, and a range of Management and Leadership programmes. 
Visit our website for more information: www.toppi.co.uk