Brackley Women In Business @ The Well Retreat Launch Event
Description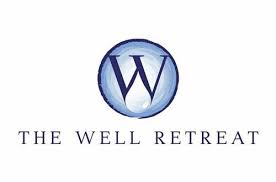 Caren Benstead of The Well Retreat would like to invite you to
Brackley Women In Business @ The Well Retreat
Starting out in business on your own can lead to many questions. You are an expert in your field of business but not necessarily in running a business. As an entrepreneur you will find that there are many sources of information and advice available but how do you know what is relevant and going to be of the most use to you. It can all be a bit of a minefield and can lead to you not making the best use of your precious time and resources.
Brackley Women In Business @ The Well Retreat will bring together local female entrepreneurs to discuss the issues they face and provide support, information and advice to help tackle some of these issues.
In this initial session we will be focusing on identifying the key elements which are of the most use and highlight some of those things which you may not need in those early days.
There will be a presentation from Alison Moore of BeMoore. Ali has experience of starting up an organisation of her own but also specialises on supporting women on their journey of achievement and has 10 years experience working in a top performance driven company. Ali will be helping you to think about your branding focus and understand how your personal brand and passion can be a big driver for your business success.
Asy Ho from NatWest will also be on hand. He is a Business Growth Enabler for NatWest and specialises in supporting local businesses. He will discuss the range of free support which is available through NatWest Boost and touch on the basics of getting up and running, investment and online accounting.
So if you are thinking of starting a business, just setting out on your own or need to regroup on your business venture this is time well spent - an investment in yourself. Plus it is a great opportunity to meet other likeminded women and start to build a support community.