Description
THE ULTIMATE EXPERIENCE FOR ANY ENTREPRENEUR!
Finally, someone who's actually done it! AND is creating real millionaires across the world!!
Brad Sugars is coming to teach you the strategies which led him to business success. This hard hitting seminar is for entrepreneurs who want to take their business to the next level and turn their dreams and goals into reality.
In just one night Brad Sugars is going to change the way you think about money, wealth, business and property forever.
Don't miss your opportunity to experience Brad Sugars live this NOVEMBER! Visit http://www.actioncoachevents.com/coaching-events/the-billionaire-tour/ and use Promo Code SCAGO10 to register.

4 Reasons why anyone serious about business, property and wealth should attend this seminar…
You'll learn the key skills to buying, running and making super profits from your own business, including Brad's famous 5 Steps system.
Brad will step you through how to make money in property, whether the market's slow, fast or anywhere in between. Brad's a property buyer and investor. On the night he'll even let you in on what suburbs and cities he's buying into now.
He will give you rules, not just theories that have kept him on track and consistently making money from business and property in the last 10 years.
You'll walk away with your head full of practical how-to's, things you can start on tomorrow. No-one comes close to delivering the amount of value that Brad Sugars does. This is about motivating you through showing you how.
Who is Brad Sugars?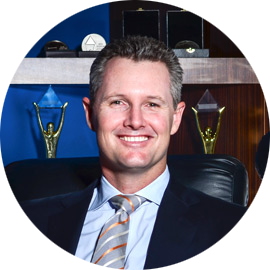 My name is Brad Sugars and when I started my company from a small garage in Brisbane, I knew one thing: my business coaching business had tremendous potential to help more people than I could possible help in a small city in the Southern Hemisphere.
I knew I had to think BIGGER, act LARGER, really TRANSFORM the way I made decisions ... I had to learn how to get out of my own way and MAN UP before I could take my business all over the world.
That's how I did it and I want to teach you how to do it too.
How can anyone prescribe business strategies and methods if they haven't done it themselves?
You need to know how it feels to be under a heavy load, push yourself to the limits, and to know how it feels when you actually do it! I have gone through the pressures, become the person I had to and achieved my vision.
And before actually making it, I have trained rigorously to get to where I am today.
The more I trained myself, the more training tips and cues I accumulated in my locker and now I want to reveal what it takes.
Would you rather listen to and take tips from someone who hasn't done it himself?
Visit http://www.actioncoachevents.com/coaching-events/the-billionaire-tour/ and use Promo Code SCAGO10 to register.