About this Event
"For the reasons I have set out, whilst Mrs B made a complaint that was recorded under HCOG, the police's treatment of the Claimant thereafter disproportionately interfered with his right of freedom of expression, which is an essential component of democracy for all of the reasons I explained at the beginning of this judgment."
MR JUSTICE JULIAN KNOWLES
The Charles Bradlaugh Society is pleased to announce the Claimant in that case, Neutral Citation Number: [2020] EWHC 225 (Admin), will be this year's speaker for the annual Bradlaugh Talk. Harry Miller will be joining us for the 19th Annual Charles Bradlaugh Commemoration on Sunday 27th September 2020. The talk with Q&A on his experiences will be at the Bradlaugh Barn commencing at noon.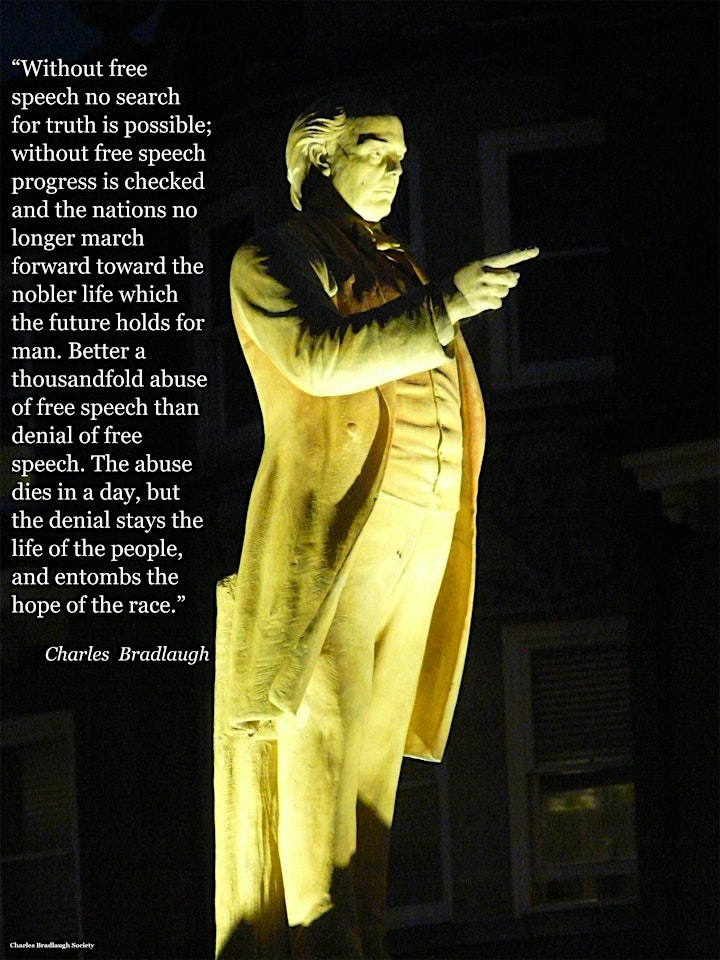 "Free speech includes not only the inoffensive but the irritating, the contentious, the eccentric, the heretical, the unwelcome and the provocative … Freedom only to speak inoffensively is not worth having ... "
Sedley LJ in Redmond-Bate v Director of Public Prosecutions (1999) 7 BHRC 375, [20]:
ALL WELCOME
NB This event may be cancelled at short notice in which case all tickets will be null and void and no liability for any costs will be accepted.