Description
Bradt's Big Cat Festival
Sunday 20th May 2018 at the Royal Geographical Society, Kensington Gore
Doors open: 10:30am
Doors close: 6:30pm
View our event programme here.
Immerse yourself in the world of big cats with inspiring talks, workshops and films by some of the UK's leading broadcasters, naturalists and photographers. Hear Jonathan and Angela Scott talk about living with lions in the Masai Mara, and John Rendall describe how he raised a lion in London. Go behind the scenes of the BBC's Big Cats series with Series Producer and Director Gavin Boyland, and get feedback on your wildlife shots from acclaimed photographer Paul Goldstein. Explore big cats in literature with nature writer Mike Unwin, and learn from Princess Michael of Kent what it takes to rescue and release an orphaned cheetah cub. You'll have the chance to ask the experts your questions, get your own wildlife photos critiqued and have your books signed. This really is the ultimate big day out for big cat people.
Plus WIN a dream safari - every adult who purchases a ticket will be entered into a draw to win an unforgettable safari holiday courtesy of Kicheche Camps and Kenya Airways. Click here for full t&cs.
Speakers
Jonathan and Angela Scott - The presenter of BBC's Big Cat Diary and his award winning photographer wife reveal what they've learnt from the much-loved Marsh Pride - and what it means to be a lion.
HRH Princess Michael of Kent - Royal Patron of the Cheetah Conservation Fund discusses her extraordinary experiences as a teenager raising an orphan cheetah cub in Mozambique, and preparing it for a life in the wild.
Gavin Boyland - The Series Producer of the blockbuster Big Cats series gives an insight into life behind the camera on one of the BBC Natural History Unit's biggest shows.
Paul Goldstein - Award-winning photographer and safari guide discusses the pleasures and pitfalls of capturing spotted cats on camera, and his quest for that perfect shot.
John Rendall - Tells the tale of Christian the Lion, whom he famously bought from Harrods, brought up in London and released in Kenya. His later reunion with Christian is one of YouTube's most popular clips ever.
Mike Unwin - Leading travel and nature writer examines what it is about big cats that inspires so many writers to put pen to paper, and shares some of his own thrilling encounters with these creatures.
Jonathan Truss – One of the world's leading wildlife artists displays some of his breathtaking works.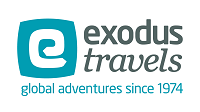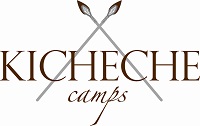 ---
FAQs
How can I contact the organiser with any questions?
Please contact holly.parsons@bradtguides.com for any questions relating to the event, including press requests.
What time will the talks begin?
We will send out a timetable of talks to all attendees prior to the festival, but we expect the first talk in the main auditorium to begin at 11.30am.
Will there be Food and Drink available to purchase at the event?
Drinks and snacks will be available to purchase from the RGS's Tea Room. If you wish to purchase a boxed lunch (either a sandwich, bag of crisps and an apple, or a cold boxed meal) you will need to pre-order during the ticket purchase process, or email holly.parsons@bradtguides.com. You are welcome to bring your own food and drink with you to the event.
Is the event suitable for children?
As it is a full day of talks, we think the event is most suitable for those aged 12+. There is no entertainment specifically laid on for children.