Multiple Dates
Bragi's Open Circle - Open Air Arts Performances Thursday in July & August
Each week in July & August, you are invited to attend an outdoor performance from a local artist or community group at Bragi's Space.
About this event
Our weekly schedule of local performers will be updated here once finalised. Please check back here and on our social media channels for news and updates.
Thursday, August 5th - The Naked Truth and Strawboys
This coming Thursday, we welcome two performances from artists visiting Orkney.
For the first half of the evening, The Naked Truth shall be performing. The duo, Jenny Goodman and Neil Bennett, form The Naked Truth, where their two powerful voices are blended together to create complex arrangements of vocal harmonies. They also occasionally branch out to demonstrate their instrumental prowess.
'The Naked Truth' refers to their love of the powerful simplicity of vocal harmony and acoustic instruments but also their desire to sing about the truths and complexity of life - with a good dash of humour thrown in.
For the second half, we welcome Strawboys, a vibrant and energetic new outdoor pop-up performance, blurring the lines between traditional and contemporary dance and music.
Featuring luminous straw dancers whirling to Balkan inspired beats, the work is a unique spin on the cultural tradition of 'The Strawboys', also known as Mummers, Guisers, Burdie Boys and Skekklers; identified by their ornate straw costumes while out rambling streets, fields, towns and parks, parading their merriment to the joy of onlookers.
Strawboys are visting The Kristin Linklater Voice Centre as part of their tour of Shetland, Orkney, Caithness and Aberdeenshire.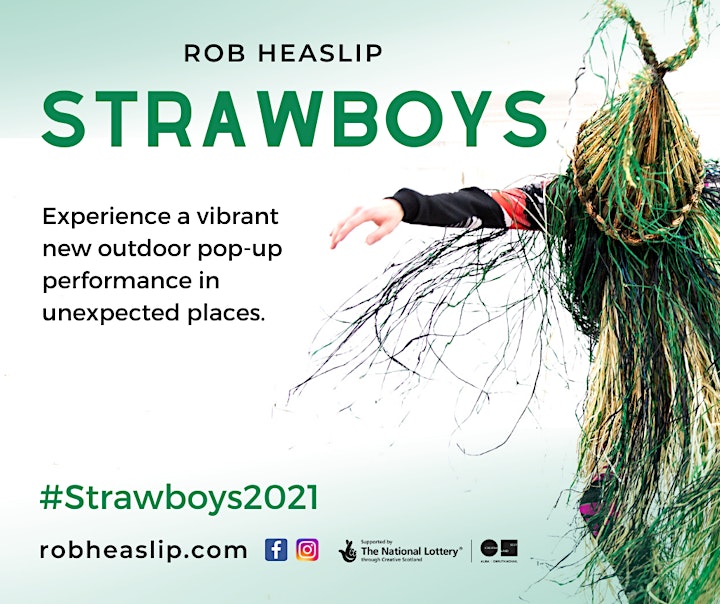 Future Performances
Thursday, August 12 - Stromness Writers Group performances.
Thursday, August 19 - Susan Kirkbright, Duncan McLean and friends, Fran Flett-Hollinrake, Karen Tweed and friends.
Thursday, August 26 - Surprise Performers.
In the event of adverse weather the event may be cancelled or held indoors at the Kristin Linklater Voice Centre - please do check this listing and our social media(Facebook, Instagram channels) or BBC Radio Orkney.
Bragi's Open Circle
The main performances each week will be from 7:00 to 8:00 pm.
From 6:00 to 6:45 pm you will be able to attend and take part in 'Val's Voice Warm Ups', a fun and interactive introduction to aspects of the Linklater Voice Method suitable for all ages and abilities, led by Valerie Madden, a Designated Linklater Teacher.
NB: There will be no Voice Warm Ups on 19 August or 26 August.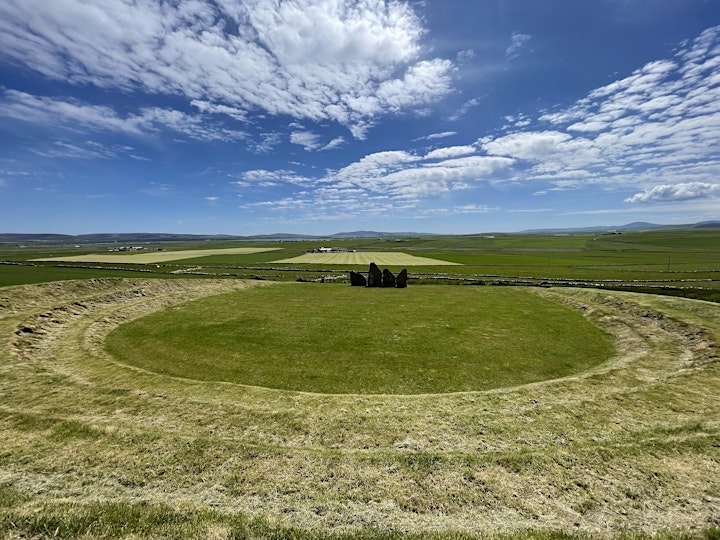 COVID-19 and Health & Safety Info
* Due to current guidelines and in the interests of public health and safety please do not attend if feeling unwell or displaying symptoms of COVID-19. The NHS 'Test and Protect' QR code for the venue is in place to register your attendance. A one-way flow system will be in operation to ensure you safely arrive and leave the performance area. Physical distancing will be in place in all areas of the venue and you are kindly asked to wear a mask/face covering while not seated.
Other Key Info
* Tickets sold are per vehicle, as we have limited parking space at the centre. So you can bring family or friends along with you too!
* Parking is available at the centre.
* For the main 7:00 pm performance please aim to arrive by 6:45pm.
* Please dress appropriately for the Orkney summer, wrap up warm just in case.
* In the event of adverse weather, the event may be cancelled
* You are welcome to bring prepared/cooked food and beverages with you, we kindly ask that you are mindful of the environment and take any rubbish with you upon leaving.
* Seating is on the grass area of the amphitheatre, so you may wish to bring a rug, blanket, cushion or seat with you for sitting upon.
* Toilet facilities are available at the centre during the times of the event.
Your Donation
The proceeds of all donations received will go directly to the Kristin Linklater Appeal, set up after the passing of Kristin in June 2020. Any contribution you can make towards our fundraising is gratefully received.
Any Other Info
Please contact us at booking@linklatervoice.com if you have any special requirements.
Organiser of Bragi's Open Circle - Open Air Arts Performances Thursday in July & August