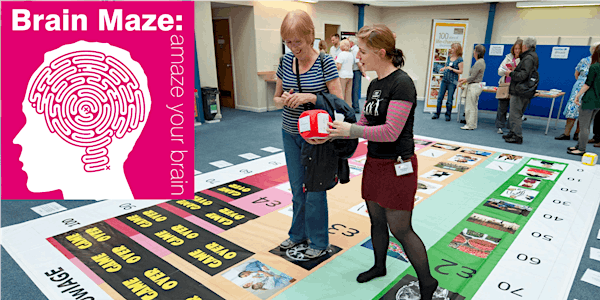 Brain Maze: Amaze your bain
Location
Department of Psychology
University of Edinburgh
7 George Square
Edinburgh
EH8 9JZ
United Kingdom
Description



Brain Maze: Amaze your brain
---
Navigate through twelve activity rooms that look at how the brain and body changes throughout our lifetime and how scientists measure those changes.
You'll need to keep your wits about you to navigate the brain maze. But don't worry as we've given you a map. Along the way you'll learn how and why some people's brains and bodies fare better than others as they get older, and how research gives us clues to how we can age better.
As part of the Medical Research Council's (MRC) Festival of Medical Reseaerch 2016, the Centre for Cognitive Ageing and Cognitive Epidemiology (CCACE), in collaboration with the MRC Centre for Regenerative Medicine (CRM), has opend it's doors for you to experience how scientists investigate the ageing of the human brain.
You'll descend into the basement of the University of Edinburgh's Department of Psychology where you will discover how CCACE and CRM use the latest techniques in brain imaging, genetics, stem cells and psychology to investigate the brain and body from youth to old age. Along the way you'll encounter some of the men and women who investigate the workings of the human brain and body, seeking to understand why some people's brains and bodies fare better than others.
If you make it through our mental maze then you'll be rewarded with tea or coffee and scones in our MRC Festival cafe.
---
This event is suitable for age 14 years and over. Those aged below 16 years must be accompanied by an adult.
Please book a time slot and do note that it will take you approximately 2 hours to navigate the maze. If you are more than 5 minutes late for your arrival time then we will do our best to allow you to join the maze but this is not guaranteed.
Additional tickets may be made available closer to the event.
---