Description
Do you know that you are pursued, cherished and highly sought after? Do you know that you are beloved?
This year's conference delves into the eternal relationship between Jesus Christ and His Bride. We are the Bride He has ransomed with His life, the Bride He is betrothed to in righteousness and justice. We will be exploring the intricacies of this union, discovering a Bridegroom's love that delivers, heals and ultimately transforms His Beloved.
This is the sixth year running and over the years we've seen the goodness of God; His salvation, restoration and deliverance from the mindsets, strongholds and habits of old. This conference promises to be one like no other. Brains & Beauty is a place where God's daughters gather to be strengthened, encouraged and empowered.
Theme: "I Am Beloved" – Exploring the eternal relationship between Jesus Christ and His Bride.
Date: 1st September 2018
Time: 10:30-17:00
Venue: ARC, 66a Sebert Road, Forest Gate, London, E7 0NJ
Get your tickets ASAP ladies!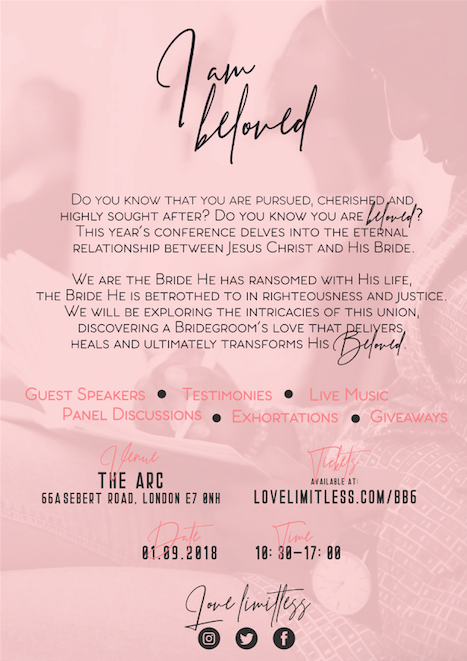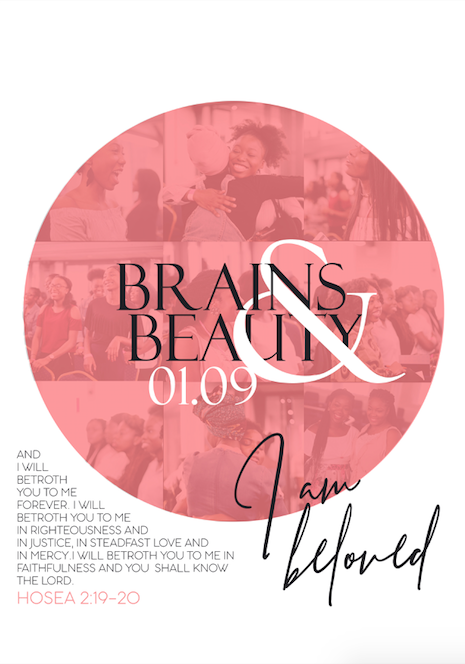 ---
DONATE?
Like many other mission organisations, Love Limitless depends upon the consistent financial support of concerned individuals and churches. We need your help. We ask that you prayerfully consider financially supporting us.
Our commitment to our partners:
To work diligently to touch the lives of people for Jesus Christ.

To regularly let you know how God is blessing the ministry.

To be financially faithful with the funds given.
DONATE : Paypal.me/lovelimitless
Love Limitless is committed to wise financial integrity and stewardship.