Sales Have Ended
Ticket sales have ended
You're all registered! Keep a lookout for emails from us in your inbox x
Sales Have Ended
Ticket sales have ended
You're all registered! Keep a lookout for emails from us in your inbox x
Brains & Beauty is a space where God's daughters gather to be strengthened, encouraged and empowered.
About this Event
For the 8th year running, we are hosting our flagship conference, Brains & Beauty! This epic gathering is a space where God's daughters come together from around the world to be strengthened, encouraged and empowered to embody their full nature in Christ. Our focus this year is #ImagoDei, an in-depth exploration of the Image of God, and the implications of our creation in His Image. We will be breaking down the misrepresentations of God's image as seen around and within us, reconstructing Imago Dei in His own words, and understanding how to walk practically in these truths in our work, relationships and lifestyles.
Through COVID, we've been blessed with the unique opportunity to host BBVIII for the whole world online, over three magnificent days, the 25th-27th of September, 2020. This weekend will be packed with treasures in worship, workshops, wisdom-filled teachings and prize giveaways!
Over the years we have witnessed God's faithfulness - He has consistently delivered, restoring and deepening our understanding of Him. BBVIII promises to be greater than every year before it. Join us from wherever you are, and begin to occupy your position and power as an image-bearer of the Most High God. We can't wait to meet you!
What to expect:
Deconstruction - Exposing the wrong foundations
Friday 25th September
- Session 1: 19:30-21:00
Reconstruction - Laying the right foundations
Saturday 26th September
- Session 2: 10:00-12:30
- Session 3: 14:00-16:30
- Session 4: 18:00-19:50
Consolidation - Building on the right foundations
Sunday 27th September
- Session 5: 19:30-21:30
(A full schedule will be sent out to all delegates ahead of the conference.)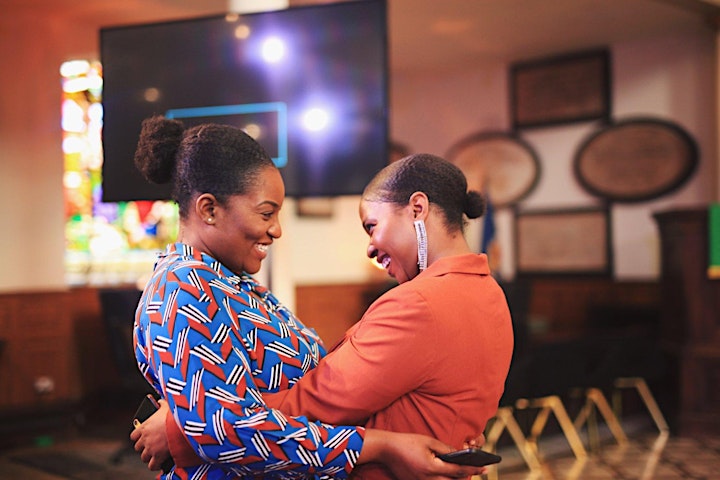 Culture Workshops:
During the conference delegates will be given the opportunity to be a part of an interactive and intimate online workshop hosted by some of UK's best Christian leaders, thinkers and influencers, as we explore how the Imago Dei is seen in our spheres of influence.
Workshop Themes:
Creativity - What we consume through our eyes and ears is what we will begin to believe and even act on. Join this workshop to learn more about how we can use the tool of media to establish the Kingdom of God.
Media - Media greatly influences our culture and showcases the value systems of the people. Do you have a passion to shape the minds of God's people using entertainment and media? Then this workshop is for you.
Family - The family is the centrepiece of any functioning society and is the place that God designed His values to be embedded and established. No area is under as much assault as the family. Join this workshop to see how we can make God's design for the family of a reality.
Business - Business is important because it enables us to grow a healthy economy and build personal wealth, now how much more Christians in business? If you are passionate about enterprise, prosperity and kingdom wealth, then this workshop is for you.
Faith & Values - In the west, Christianity is under attack and the concept of God is being rejected more than ever. Join this workshop to find out how you can use your voice, your gifts and graces, and your platform for the benefit of Christ.
Education - The indoctrination of children at a young age is the goal of many who live against the Word of God. More and more, we are seeing children being taught morality according to those who stand against everything the Bible represents, while God has been driven further and further from our schools. Are you passionate about the education system reflecting more of Christ? Then join this workshop!
Government & Law - A nation's moral condition is often reflected in its political leaders. Join this workshop to be equipped and educated on how you as a citizen can influence government at all levels.
(Keep in mind which of these you'll like to join as you'll need it when registering.)
Introducing our Keynote Speaker: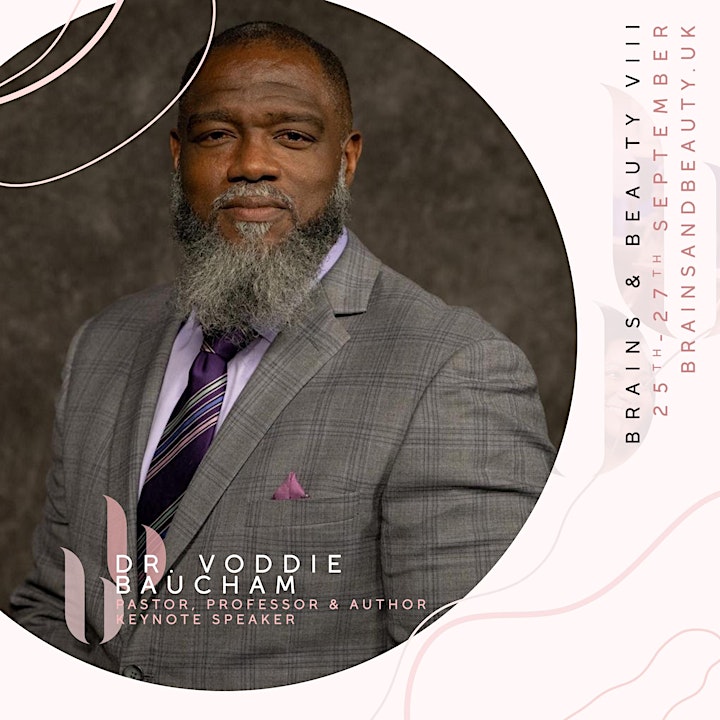 Dr. Voddie T. Baucham, Jr is a husband, father, former pastor, author, professor, conference speaker, and church planter. He currently serves as Dean of Theology at African Christian University in Lusaka, Zambia.
Voddie makes the Bible clear and demonstrates the relevance of God's word to everyday life. However, he does so without compromising the centrality of Christ and the gospel. Those who hear him preach find themselves both challenged and encouraged.
And we are honoured to have him as our Keynote Speaker for Brains & Beauty this year to speak to us about the Imago Dei.
Upon reserving your space at our online conference, you will be emailed information on how to join. You will also be given access to our private and interactive Telegram messaging group!
Love Limitless is raising a community of women who have outgrown the lies around them, to embody and express the truth within them.