Brains Eden Gaming Festival: Talks Track 2015

Monday, June 29, 2015 from 11:00 AM to 1:00 PM (BST)
Event Details
MEET | TALK | PLAY
Join us at the finale of Brains Eden 2015 
Brains Eden is a fast-paced and highly creative gaming festival that challenges designers, coders, creatives and artists to develop new games in 48 hours. The festival ends in a large finale, offering you the opportunity to see the games artwork exhibition and play the new games created during the intense games jam.
On Monday morning, just before lunch, everyone is welcome to attend and hear inspirational talks from industry leaders:
 
Claire Blackshaw, Senior Online Consultant at Sony, on "How not to be useless"
Let's face it, there is nothing more annoying than being bossed about by someone who is useless? Or being supplied with a junior to help your deadline who ends up costing your team more time. Here are a few quick tips and starting points to build some hard skills which make you more useful on the ground and able to deliver a solid product. The little things that old studio hands take for granted. So some tips for designers, artists and coders without any sugar coating on how to be trench ready.
Joseph Humfrey, Co-Founder of inkle, on "80 Days: Whipping up a storm"
How did a tiny independent studio end up developing a game that received TIME Magazine's Game of the Year, and nominations for four BAFTAs? 80 Days was the work of Inkle's Jon Ingold and Joseph Humfrey, and freelance writer Meg Jayanth and their success can be attributed in part to their development methodology: a relentless emphasis on focus, efficiency and quality, and well judged approach to marketing from day one. But can such an approach be reproduced or repeated? What can small studios or independent developers learn?
 
Jon Torrens, Communications Coach, on "Critical Hit! Building on your team's story"
Do you feel nervous when you meet potential employers? I can help you with that. In my talk I'll cover how to: 
Articulate concepts succinctly 

Use your story to connect with people

Capitalise on your gaming abilities

Deal with nerves when talking

 

 Everyone who has signed up for Brains Eden can attend the talks. Talks Only tickets will allow entry to the Talks but also play the games and the awards ceremony.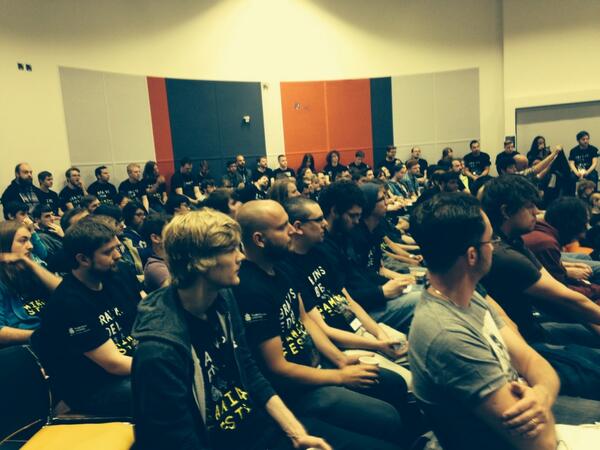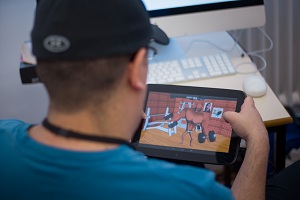 MONDAY AGENDA
10.00 - 11.00                 

Exhibition Opens and Speed Surgeries start. 
Ruskin Gallery   
                                     

10.00 - 13.00

PITCH then JUDGE, teams pitch from 10.00am - 11.00am
JUDGES play and score from 11.00am - 13.00pm
 

11.00 - 13.00

TALK
LAB026 

13.00

LUNCH served in the Ruskin Gallery
 

13.30

PLAY! Everyone play and enjoy the games created during the games jam

Speed Surgeries continue in Ruskin Gallery
 

14.30

Games Jam Awards Presentation
 

15.00

MEET
Network and meet industry professionals and academics working across all aspects of the gaming sector
 

16.00

EVENT closes

Directions
Travelling to the Cambridge campus: click here.
Cambridge Campus Map: click here.
Places are limited so please book now. For more info please call Clare Green on 0845 196 2997 or email events@creativefront.org  
Brains Eden is part of the wider work of Creative Front, an Anglia Ruskin initative to support and grow the creative industries in Cambridgeshire.

When & Where

Anglia Ruskin University, Cambridge Campus
Lord Ashcroft Building, LAB026
East Road
CB1 1PT Cambridge
United Kingdom


Monday, June 29, 2015 from 11:00 AM to 1:00 PM (BST)
Add to my calendar
Organizer
Creative Front Cambridgeshire supports and promotes creative practitioners and creative businesses: www.creativefront.org