Description
Welcome to Mentoring-
Wednesday 6th February 2019
Rotherham United Football Club - The AESSEAL New York Stadium, New York Way, Rotherham, S60 1AH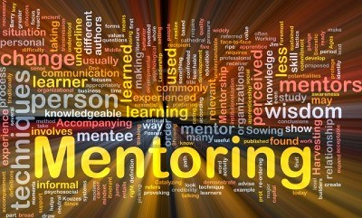 Introduction
This event is for anyone who is considering becoming a mentor to others and for anyone, at any stage of their HR career (from student to experienced senior professional), wanting to find a mentor. This event is also aimed at people who are already mentors or mentees to attend and share their mentoring experiences - successes and challenges. Jill Kay branch Member Engagement Co-ordinator will introduce the Branch mentoring scheme for anyone considering the mentoring process.
We're delighted to welcome Catherine Wilson, Head of Employment Law at Keebles Solicitors as our guest speaker. Catherine has previously held senior leadership roles in several professional services and regulatory businesses. Catherine has also been mentored, professionally coached and now provides mentoring across a wide range of commercial and not for profit organisations. In her talk Catherine will share her experiences of mentoring both good and bad and how it can work best for both mentor and mentee.
There will be an opportunity during the event for current and potential mentors and mentees to meet one another with a view to matching. We'd also love to hear from branch members about any mentoring success stories from within your organisation.
Time
6.00pm - Arrival and refreshments for a 6.30pm start.
6.30pm - Introduction to South Yorkshire & District Branch mentoring scheme by Jill Kay
6.45pm - Mentoring in the Workplace - Catherine Wilson, Keebles
7.15pm - Mentors and mentees introductions , matching and networking
8.00pm - Informal networking
8.30pm - Finish
Professional photography and video production will be taking place at the event, and these images may be used on future promotional materials for CIPD. Please note that by attending the event, you are giving your consent for your image to be used on any CIPD promotional materials