Branch Mini Conference: New Year, New Plans, New You 2020 – shaping your ye...
Description
This half-day event is an opportunity to reflect on your plans for 2020. We'll consider the economic context in which you will be working, take time to review your professional objectives and plans with your peers and create a space to reflect on your own development objectives.
Henrietta Brealey will share the regional and national context for us as People Managers. She will highlight key data from the Greater Birmingham Chambers of Commerce including their Quarterly Business Reports and employment data.

Nichola McKay will lead a 60 minute practical workshop on Finding Your Power. You will explore how you can extend and enhance your personal network through identifying the purposeful supporters that you really need - the people to help you stay on course for success and equip you with extra power to tackle your work challenges.
Liz Patterson will lead a session to help us think about how our behaviours can help support and impede us in 2020. This will include considering what stops us from being assertive, assertiveness methods we can use straightaway, and the downside to other behaviours and their personal impact
Diane Rance will use some Coaching tools throughout the morning to help you reflect on how you are going to deliver your professional objectives, enhance your own professional practice, and introduce you to techniques you can use to support yourself and your colleagues in 2020.

Conference Sponsor - Wright Solutions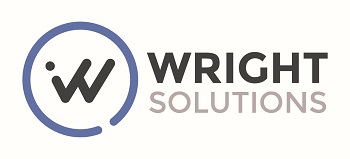 Wright Solutions is a niche consultancy specialising in the recruitment of Executive, HR and L&D professionals. Working in partnership with our recruiters we also have a dedicated team providing Learning & Development Solutions (on-line, individual coaching and classroom) around Diversity & Inclusion, Sales and Leadership Development.
What makes us unique is our people, we've all worked for Wright Solutions for approaching 20 years. We've seen the HR sector evolve, have helped HR administrators become exceptional senior HR professionals and supported businesses of all sizes and sectors to grow and flourish.

Registration and Refreshments

Please arrive at 08:30 for registration, coffee and networking. The event will run from 09:00 to 13:00.
FAQs
What are the car parking arrangements?
Please see the Birmingham & Midland Institute website for further details.
What is the refund policy?
The CIPD member delegate rate is £12 including VAT, and for non-members the rate is £24 including VAT. Places can be cancelled up to 1 week before the event, after that the fee is non-refundable.
Professional photography and video production may be taking place at the event, and these images may be used on future promotional materials for CIPD. Please note that by attending the event, you are giving your consent for your image to be used on any CIPD promotional materials.