Brand Brilliance - strategies & tactics to realise your Brand potential
With patterns of relating to each other having changed, Brand Brilliance is ever-more business critical to maintain loyalty and motivation.
About this Event
In the current era of remote and rotation working, many organisations are 'leaking' focus, energy and motivation as teams and leaders contend with often unpredictable or unsettling changes to their plans, whilst re-sizing, re-locating and re-scheduling.
One way of re-focussing, re-centering and re-energising teams and their leaders, is through sharing personal experience, challenges and positive stories with others.
Leveraging your brand is a great angle from which to unite teams and leaders in conversation.
With the ever-increasing pressure to deliver commercial results, increase engagement internally and externally, recruit the best talent and develop new innovative products or services, whilst still maintaining a strong relationship with customers – help is at hand!
In our 'Brand Brilliance' series, we aim to look at the current organisational and leadership challenges through the lens of the brand, sharing practical insights and experience that can be applied immediately.
Join us in this 3-part series in a safe and confidential space facilitated by experienced facilitators and brand specialists, as we explore together how Brand Brilliance can fuel and glue your business and your people.
Session 1: Thursday January 21st
Session One jumps right into your personal leadership experience during 2020 , within the context of how the external and internal brand values of your organisation have impacted you and your team and the practical lessons learned.
Session 2: Thursday February 4th
The second session is designed to explore the impact alignment of internal and external brand has on teams and their sense of connection/disconnection to each other and ultimately with clients/customers.
We examine how your teams are really thinking, feeling and doing. There is often a gap between the alignment of organisational culture and the 'front line'. We step into this gap and explore practical solutions and ways to close this gap.
Session 3: Thursday February 18th
In the final session (please join this even if you haven't been to the first two), together we will explore the importance of alignment between your core brand values, external messaging and communications, and the experience of your brand amongst internal and external stakeholders.
We will recap and expand on the key learnings from the Brand Brilliance Series, discuss how within our teams and organisations we can develop our own leadership styles to have the greatest impact within our sectors, industries and countries.
Our focus will be on the systems we can put in place, where the practical opportunities are situated, and how they can be applied within any organisation.
We will close on the three things each person intends to action immediately in order to move forward positively and proactively.
Entry is free but attendance is priceless.
Format & Time
This event is a virtual peer to peer circle and is not a webinar.
Duration 75 mins
9:00AM PST | 1:00PM SET | 5:00PM GMT | 6:00PM CET | 7:00PM Middle East
Step up in your leadership to build a safer, stronger, kinder tomorrow.
Please email daniel@realiseyourpotential.com to advise if you are likely to join late or need to leave early.
Pop the time in your calendar and set a reminder if you'll need one.
Looking forward to seeing you soon.
p.s. feel free to join 5 mins before we start to check that your audio and visuals are working fine and that you have a drink and are comfortable in your surroundings
This event is hosted by Daniel Yehuda Frohwein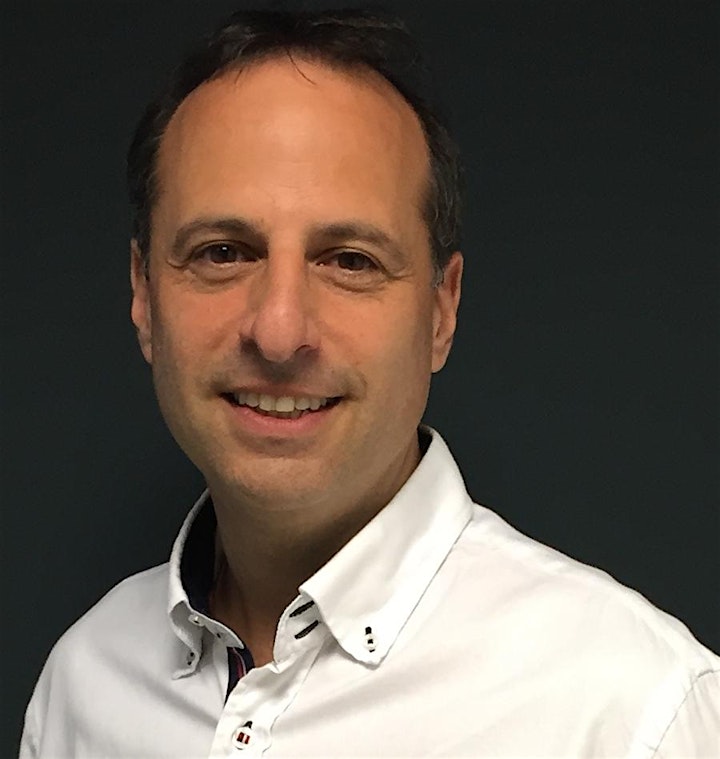 Daniel Yehuda Frohwein is an accredited Business & Leadership Coach (ABLC/EMCC), and the founder of RealiseYourPotential.com – a collective of professional coaches, psychologists and consultants who share a purpose-driven desire to profitably serve clients, whilst creating a safer, stronger, kinder society.
With 25 years experience leading companies and teams, Daniel Yehuda brings a creative, entrepreneurial and human touch to the challenging times we face as leaders of our organisations, teams, and in our lives.
Daniel Yehuda is a pioneer in Leaders Circles since launching 'Frontline Leaders Support' (amongst many others) to leaders worldwide during 2020. He shines brightest when facilitating & coaching Teams & Leaders around the fields of Leadership, Alignment, Communications, Culture, Diversity & Inclusion, Wellbeing, Performance & Change.
Daniel Yehuda brings a blend of organisational and personal psychology, to the process of integrating four key business and leadership quadrants
1) Leadership & Legacy
2) Strategy & Innovation
3) Teamship & Performance
4) Emotional Balance & Wellbeing.