Description
Join us on this September evening at WeWork Poultry to hear from experts across the fields of international branding, cross-border commerce, and the UK's entrepreneurial ecosystem, as we discuss the implications the "B-word" is having on ambitious businesses.
Expect to hear powerful business, creative and economical insights on the night, along with first-hand experiences, the chance to ask our speakers anything, followed by the opportunity to network with fellow like-minded entrepreneurial professionals.
This event is perfect for budding entrepreneurs, young businesses, and ambitious companies looking to expand beyond the UK.
Your ticket also includes a drink of your choice (beer, wine and non-alcoholic options available).
Please note: the talk will begin promptly at 7pm.
AGENDA:
18:30 Welcome drinks and informal networking
19:00 Panel talk starts, hosted by Stephanie Melodia, Founder & Director of Bloom
19:45 Audience Q&A, followed by networking
20:30 Event close
SPEAKERS: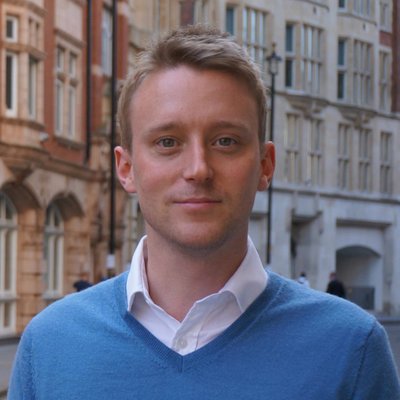 Philip Salter, Founder of The Entrepreneurs Network
Philip Salter founded The Entrepreneurs Network in 2014 to build an organisation with the aim of helping make Britain the best place in the world to start and grow a business.
Philip was previously Business Features Editor of City A.M. where he wrote a weekly column on entrepreneurship and interviewed many of Britain's leading entrepreneurs. He is a frequent speaker at conferences, writes a column for Forbes on entrepreneurship and appears regularly elsewhere in the media.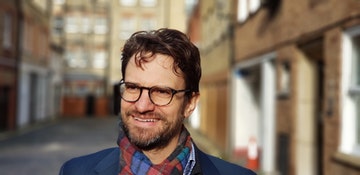 Brian Hatton, Partner at QVentures
Brian Hatton is a Partner at QVentures, a private members club for sophisticated investors. Brian is also a member of the Investment Committee for the QVentures Pre-Seed Fund and an active Angel Investor.
An accomplished venture capital and finance executive with over 20 years of International experience. Broad experience in venture investing, fund raising, financial markets, business development, technology, growth and restructuring. Dynamic, energetic problem solver and manager with a proven track record for building relationships.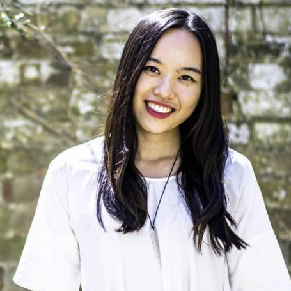 Jiao Li, Co-Founder of Crayfish.io
Jiao Li is the co-founder of Crayfish.io, the first online platform dedicated to accelerating collaboration between Western and Chinese organisations. Jiao brings a wealth of international and marketing experience to the mix, harking from LSE and Unilever.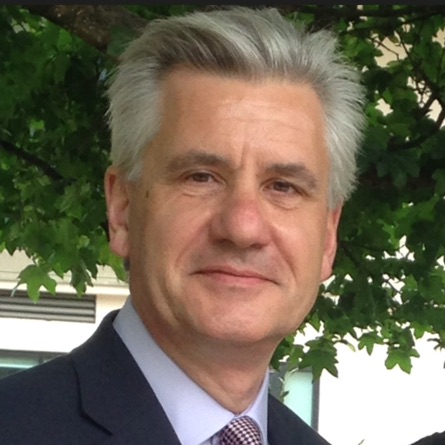 Mark Stimpfig, Founding Partner of GTM Global
Mark Stimpfig co-founded GTM Global in 2017, having previously run national and international marketing programmes for clients like Sony, Dixons / PC World, Safeway and Reuters.
Over the past two years, GTM Global has helped over 2,500 UK digital and tech scale-up companies go-to-market internationally. GTM Global profiles and connects these brands to designated experts from government, trade bodies and commercial partners, through a programme of 1-2-1 workshops, clinics, interactive events and related content.
Mark is also the London Development Director for Greater Phoenix Economic Council promoting accessing the US West Coast markets through The Connected Place.
ABOUT WEWORK:
WeWork is the platform for creators. We provide the space, community and services you need to create your life's work. To learn more send an email to joinuslondon@wework.com or call 0203 695 4926.
ABOUT BLOOM:
Bloom is a full-service marketing agency focused on delivering the best for exciting, new startups in the technology, beauty and fashion spaces. Thanks to our combination of industry experience and "make it happen" mindset, our 360-offering provides a simple and easy plug-&-play service for young businesses - to get going right away. Our services include: branding, creative & design; online marketing including web, email, social media management and content creation; offline campaigns and; event production.
FAQs:
Do I need to print my ticket?
No, but you do need to have registered and paid ahead of the event.
How much is the event?
£10 inclusive of all fees. Your ticket price also includes one free drink (beer, wine and non-alcoholic options available).
How do I get there?
The event will be held in the main foyer of the WeWork No. 1 Poultry building, easily accessible via public transport. The nearest Underground station is Bank. Google location here. We recommend using Citymapper to plan your journey.
Can I bring a friend?
Yes - the more the merrier! Just make sure they've also booked their ticket ahead of the event.
What is your refund policy?
We accept refunds up to 1 day before the event. This will be processed through the Eventbrite system.
Can I reserve seating?
Unfortunately not. There is no seating plan and so we will be operating on a first-come, first-serve basis, so make sure to arrive as early as you can to avoid disappointment.
Can I submit questions to the panellists?
Yes, you can email info@bloomltd.co.uk ahead of the event, although there will be a live Q&A at the end of the discussion where you can also ask your questins directly to the panellists.
Where can I find out more about the organiser?
See more about Bloom here and more about the Founder, Stephanie Melodia, here.
Can I network with the panellists?
Yes, please feel free to hang around after the talk to ask the panellists a question and get some valuable one-on-one time if they are available. The event will also provide an opportunity to network with other guests too, so bring along some business cards!
Who else is going?
Whilst we cannot divulge the information of other guests, the audience will be largely made up of business founders and budding entrepreneurs.
What time will the event finish?
We will need to vacate the premises by 21:00.
Please contact info@bloomltd.co.uk if you have any other questions that aren't answered here.
Please note:
As part of WeWork's policy, the guest list will be shared with them 24hrs ahead of the event. We will also be following up with a feedback survey after the event, to help us better understand your experience and make any improvements for next time. We are also planning to film and photograph the event, so please just let us know if you are not comfortable with this and we will ensure your identity is preserved.