Description
Is your brand sustainable?
Learn how to shape your brand for the future.
Brand communication has changed. We are moving to a world where sustainability must be embedded in our culture. The UK has declared a climate emergency and consumers are becoming increasingly more aware, so how can you build a brand for the future?

Learn from sustainable brands and stay ahead of the curve.
Meet industry thought-leaders, innovators and founders.
Establish your position as an expert in your field.
Sample Toast beer and connect with like-minded industry professionals.
There is a direct corellation between brand value and sustainability, and some aspects of sustainability are more closely related to brand than others. At the next Feel-Good Brands event we'll be taking you on a journey with a thought-provoking discussion on the future of brand communication.
---
Speakers

Sarah Seaton, Senior Brand Strategist
ETHICAL BRAND LABS
As one of the brand team at Beyond, Sarah is a Senior Brand Strategist who works with clients to develop a brand proposition that tells an authentic story. Sarah's passion is helping to nurture and launch purpose-led startups, brands and products. Ethical Brand Labs is Sarah's philosophy that she developed to help conscious founders launch with impact.


Rob Wilson, Chief Toaster, Toast Ale
ENDING FOOD WASTE, ONE BEER AT A TIME
Rob is an award winning social entrepreneur and Chief Toaster at Toast Ale. He believes that if you want to change the world, you have to throw a better party than those destroying it. Rob talks us through the Toast brand story and how Toast's award-winning craft beers are disrupting the industry.



Viv Tailor, Head of Product Marketing, OLIO
JOIN THE FOOD SHARING REVOLUTION
The OLIO app connects neighbours and local businesses to share surplus food instead of binning it. Viv heads up the product marketing team at OLIO, helping to drive the food sharing revolution.



Jessica Barlow, Head of Communications
RESCUE UNSOLD FOOD FROM BEING WASTED

With the Karma app you can discover delicious food from restaurants, cafes and grocery stores to enjoy for half the regular price. Jessica will be here to showcase the tech and explain how Karma is helping to tackle the food waste problem.



Sarah Harrison, Beyond
BUILDING BRANDS THAT MAKE A DIFFERENCE™
Voice of the FGB podcast, Sarah will be hosting a panel discussion with our guest speakers and taking questions from the audience. In her role as Client Services Director at Beyond, Sarah spends her days helping 'Feel-Good Brands' to really understand their target market, delivering successful campaigns across multiple marketing channels.


---

How can you harness the power of authenticity and connect with consumers on a human level?
Our speakers will share ideas and practical tips that will challenge your approach to marketing. You'll hear inspirational brand stories from organisations focussed on the conscious consumer, with a little future gazing to bring you the latest insights into what's next for brand engagement — plus a chance to sample a few award-winning beers from Toast Ale!
We're delighted to be hosting this exclusive event at the brand new Fora event space near to Spitalfields Market in London, a short walk from Liverpoool Street station on Thursday 11th July from 18:00.
---
Venue
Fora
35-41 Folgate Street
London
E1 6BX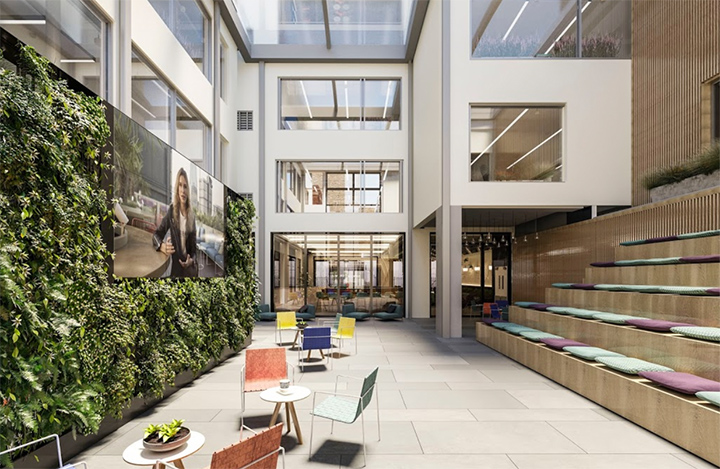 ---
Agenda
18:00–18:30
Registration and welcome drinks
18:30–18:35
Introduction
18:35–19:45
Speaker slots
19:45–20:15
Panel discussion with audience Q&A
20:15–21:00
Refreshments, networking, see you next time!


---
Need more details?
This is a Feel-Good Brands event with limited places available. For further details, or to enquire about speaking at future events, please contact ellie@thisisbeyond.co.uk.
Places are strictly limited so book your ticket today and look forward to an inspiring and insightful session with Feel-Good Brands. For further information, contact hello@fgbcollective.com


#BrandForTheFuture


---


Thanks to our sponsors:

---


Any profits from this event go to Friends of the Earth, fuelled by volunteer energy.