Location
The Lighthouse
11 Mitchell Ln
Glasgow
G1 3NU
United Kingdom
Sales Have Ended
Registrations are closed
Thank you, we can't wait to welcome you.
Description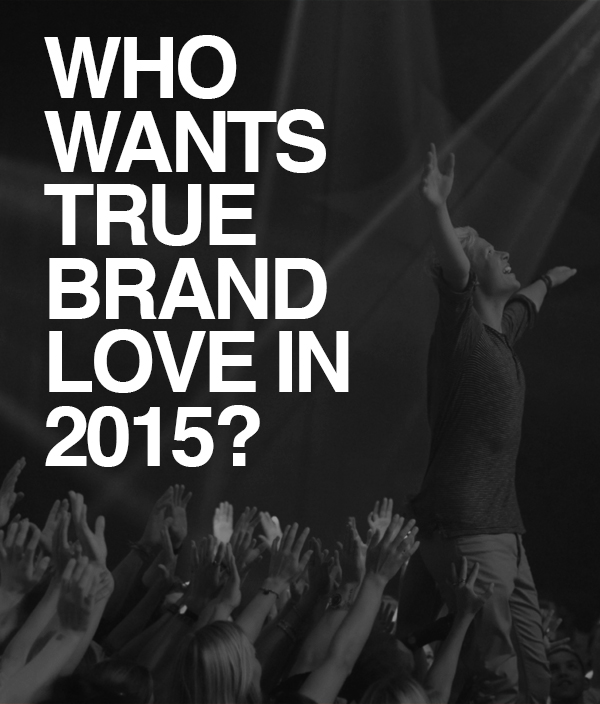 WE ALL DO!
2015 is very nearly upon us. We all hear the word 'Brand' in business - day after day after day. But how do you go about building a great brand? A brand that your customers will fall in love with. A brand that your staff will give their all for. A brand that makes you proud of your business. It's mostly about energy, ideas, creativity - and a little structure. With our special half-day seminars, this is your opportunity to use 2015 to begin building that brand you have always promised yourself.
We want to help companies and individuals, responsible for marketing, who are part of growing, dynamic organisations, people who understand the importance of Brand and how it can help your organisation grow.

YOUR BRAND 2
In the space of a fast-paced, energetic and incredibly productive half-day, we shall work with you on our new e-book - 'Your Brand Squared' and the 6 processes involved to multiply the effectiveness of your brand in 2015.
THE 6 PROCESSES
The 6 steps are as follows…
1. Define what you would like to do commercially?

2. Determine the big idea or ideas that encapsulates what you do?

3. Identify who you need to attract or get closer too?

4. Decide what are the best ways to reach them?

5. Generate a series of little ideas to seduce, persuade and educate those people.

6. Whilst measuring those activities to optimise what is working.
The map is your 'plan-on-a-page' that will help you get started almost straight away.
You can expect...
- High Quality of Brand Analysis

- Lots and lots of ideas that will ignite your brand activities.

- A concise but high quality plan to get going.
We truly love what we do and we have a fantastic track record. To find out more about the loft, check out our website
You'll receive your 'Brand-on-a-page' map that shall guide your activities and decision making throughout the new year.
FAQs
What will be the benefit for my company by taking part in this event?
Ideas are the lifeblood of any growing company and brand looking to scale, knowing which ideas will best serve your commercial needs at any given stage is also incredibly important. In a fast-paced half-day and creative environment, you will work with people that will help you produce both, and you'll have a lot of fun in the process. All ideas will be recorded for your safe-keeping and you'll take home a version of our 'brand-planning map' which will allow you to get started the very next day.
Can anybody in the company take part?
To maximise the benefit for your business. It is helpful for members of the management team responsible for branding/marketing activities to contribute at various stages - particularly at the beginning and the end - but the event is welcome to everybody from your organisation. We welcome a broad range of opinions and ideas.

What should we bring to the event?
First and foremost, bring lots of enthusiasm for what promises to be a fast-paced and energetic half-day. We will require some background information on your business, commercial goals and marketing activities but this will be covered in the pack we shall send out before the event? The event is very productive but also relaxed. We are looking to help you generate great ideas and eventually a plan that will multiply the effectiveness of your brand in 2015. Please bring as many people(with maximum of 12 at one time) that are associated with your brand.

What shall be included in our event pack?
You will receive a free copy of our E-Book - 'Your Brand Squared,' which outlines the philosophy behind each of the six individual processes as well as work-sheets to be completed before the event. You shall also receive your 'Brand Planning Map,' which is your brand-on-a-page for the forthcoming year. There shall also be further information on the loft and the lighthouse and one or two surprises.
Is this event only applicable for people to build their brand in 2015? The new year isn't far away.
Yes, we understand. The ideas and activities from this event can be used at any time but 2015 gives a nice hook for our own communications :-)

Is my registration/ticket transferrable?
No unfortunately this ticket is not transferrable.
What are my transport/parking options getting to the event?
The Lighthouse is based in the centre of Glasgow and is very close to a range of transport links and city parking.
For further information on anything regarding these events, please don't hesitate to contact the Loft on 0141 354 1595, we love brands, creating new ideas and can't wait to roll up our sleeves and work with you....
Best wishes, the loft team