Get behind the Business of Branding
About this event
If you are aged 14 - 18 years old this amazing 12 week programme will provide you with the necessary skills and knowledge you need to put you on the first step to starting your own small business.
Everyone needs a side hustle and this could be yours!
Working with industry professionals you will learn the tools of the trade and build your brand! You will get to grips with vinyl -cuting , heat pressing and the digital designs skills to create T-shirts, Hoodies and Caps!
This amazing programme would normally cost £300.00, but we can offer it to you for FREE, providing you are able to attend all 12 weeks.
Organiser of Brand This @ Aves
The Avenues Youth Project is a registered charity supporting children aged 8-18 in West London.  We offer fun and stimulating activities after school and in holidays from our purpose built youth club comprising training kitchen, recording studio and radio station, dance hall, creative suite, games room and café.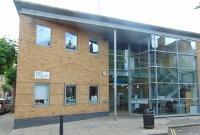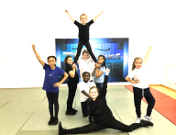 Established in 1979, the charity is currently undergoing a transformation from publicly funded service to a service funded by the public... online donations welcome at www.localgiving.org/avenues