Location
BDC Works
Business Design Centre
52 Upper Street
London
N1 0QH
United Kingdom
Description
Join NatWest Business Growth Enablers for an event where you'll learn more about Branding and Intellectual Property!
Branding is arguably the most important aspect of your business yet so many people are unsure how to effectively communicate their Brand to their customers.
Nor do they appreciate the potential pitfalls of not protecting your business brand. Even though intellectual property and intangible assets comprise 80% of the market value of Public Companies today!
Hear talks on How to Create an Effective Brand and How to Protect your all important Brand!
---
Speakers
Flavilla Fongang Cheif Executive (3 Colours Rule)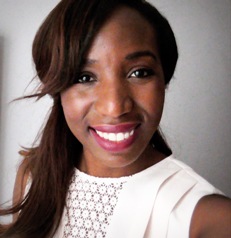 Flavilla Fongang is the chief executive of 3 Colours Rule, creative director, strategist,
colourology expert and serial entrepreneur.
She is an internationally published brand strategist, motivational speaker, fashion consultant based in London and Paris. Recently named most influential business woman by LinkedIn. She has worked with top brands and organisations: House of Fraser, Crowne Plaza, Holiday Inn, Pandora, L.K Bennett, Suzuki, Joseph design, La
Senza, the NSPCC, Tresor Paris, NHS Royal Brompton hospital and many more. Her clients appreciate her creativity and ability to conceptualise and commercialise ideas.
She was born & raised in Paris and moved to London in 2002. She is determined, positive, and has a great personality. She has over 15 years of fashion, marketing, branding, management and leadership experience working with large and small corporations.
Flavilla is an active member of the London Chamber of Commerce and regularly writes
for London Business Matters and the Huffington Post.
Karen Holden Managing Director (A City Law Firm)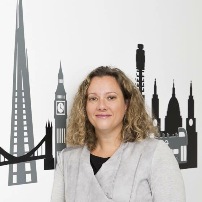 Karen Holden is the founder of A City Law Firm an innovative award winning firm of solicitors in the city of London. Karen is a experienced lawyer who also manages a very dynamic and specialist team of company and commercial solicitors. One of their principal specialist areas is IP and IP infringement.
Karen will discuss a number of concepts surrounding IP including:
1. How to register your trademark
2. Where you should be contemplating trademarking this be it the UK, Europe or further afield
3. The importance of protecting your brand
4. How to stop someone infringing your IP or vice versa what happens if someone claims you have
5. She will explain the importance IP holds to a funder and investor ; and
6. She can address your concerns over Assignments and the licensing of IP
Thousands of our business clients have successfully registered their IP ,through us , and experienced no problems at all. However, for a minority we have needed to step in and offer assistance. Disputes , challenges to the brand , founders fighting over who owns the IP , subcontractors trying to retain IP is all a common occurrence. Karen can talk as a both commercial lawyer as well as a seasoned litigator on these topics.
---
You will also have the opportunity to meet and connect with other local business owners so bring plenty of business cards.
We look forward to welcoming you there!!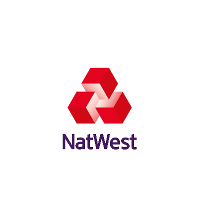 All information used in this presentation you are registering for is produced by the speaker(s) for information purposes only and is for the sole use of the attendees at the presentation.
Whilst we feel this topic is beneficial to business owners, the views and information have not been issued by NatWest. Any views expressed in the presentation are not necessarily those of NatWest and should not be viewed as individual advice or as a recommendation. You should seek independent advice in respect of issues that are of concern to you.
To the maximum extent permitted by law we expressly disclaim all representations, warranties, or assurance of any kind, expressed or implied, that are made to the accuracy or completeness of the information contained in this presentation and no member of RBS accepts any obligation to update or correct any information contained herein.