Description
Join NatWest Business Growth Enablers for an event where you'll learn more about Branding and Intellectual Property!
Branding is arguably the most important aspect of your business yet so many people are unsure how to effectively communicate their Brand to their customers.
Nor do they appreciate the potential pitfalls of not protecting your business brand. Even though intellectual property and intangible assets comprise 80% of the market value of Public Companies today!
Hear talks on How to Create an Effective Brand and How to Protect your all important Brand!
---
Speakers
Flavilla Fongang Cheif Executive (3 Colours Rule)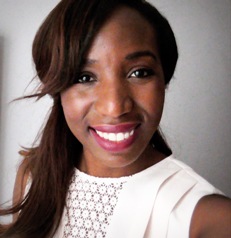 Flavilla Fongang is the chief executive of 3 Colours Rule, creative director, strategist,
colourology expert and serial entrepreneur.
She is an internationally published brand strategist, motivational speaker, fashion consultant based in London and Paris. Recently named most influential business woman by LinkedIn. She has worked with top brands and organisations: House of Fraser, Crowne Plaza, Holiday Inn, Pandora, L.K Bennett, Suzuki, Joseph design, La
Senza, the NSPCC, Tresor Paris, NHS Royal Brompton hospital and many more. Her clients appreciate her creativity and ability to conceptualise and commercialise ideas.
She was born & raised in Paris and moved to London in 2002. She is determined, positive, and has a great personality. She has over 15 years of fashion, marketing, branding, management and leadership experience working with large and small corporations.
Flavilla is an active member of the London Chamber of Commerce and regularly writes
for London Business Matters and the Huffington Post.
Alia Ali Head of Commercial Law (A City Law Firm)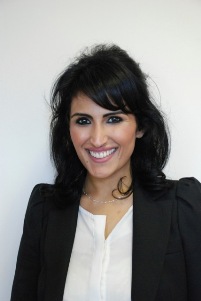 Alia is responsible for managing the firms growing Company and Commercial Team. She worked previously for a law firm in the City of London. She now focuses on targeted areas assisting the proactive lawyers working with her team. Alia excels in offering practical legal solutions and advice to clients to enable them to make important commercial decisions.
She has a practical and proactive nature and always focuses on presenting the best solution for the client. The work that she is instructed to undertake ranges from advertising and promotional work, agency and distribution, business process, outsourcing, franchising, joint ventures, logistics agreements, managed services and manufacturing agreements to sponsorship agreements and supply chain management.
---
You will also have the opportunity to meet and connect with other local business owners so bring plenty of business cards.
We look forward to welcoming you there!!