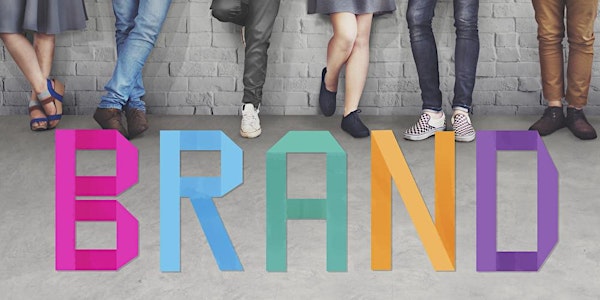 Branding for Founders: Building a future proof brand identity
Online, your business only has a split second to make an outstanding first impression. Discover how.
About this event
Who is this seminar for?
Founders and company directors of independent businesses facing increased competition.
You are committed to taking action to increase both revenue and profits margins in the next six months.
Why attend?
Let's face it: most business owners find branding confusing and shy away from it.
As a result, they struggle to differentiate from competitors and constantly compete on price. Winning new clients is hard, and profit margins are low.
There must be a better way. And there is.
Why branding matters
Have you ever come across a business with a clunky website and a confusing message?
Did you buy anything from them?
A weak brand doesn't inspire trust. On the contrary, it turns potential clients away.
This is why a professional brand image is vital for any business. A strong brand makes an impression, creates recognition and builds credibility.
So what are the secrets leading brands use to achieve instant recognition and long-term customer loyalty?
Discover how to give your business a future-proof brand. Stand out and win more clients.
Gain clarity on what makes a future-proof brand identity so you can:
● Differentiate from competitors
● Stop wasting money on fruitless marketing activities
● Attract better and more profitable clients
● Raise your industry profile
● Increase your fees and stop competing on price
● Achieve long-term sustainable business growth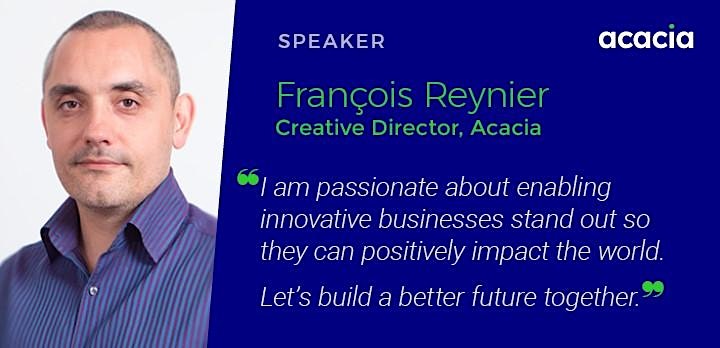 About the speaker
François Reynier is the founder and creative director of Acacia.
Acacia is a specialist branding consultancy working with innovative independent businesses and well-known brands.
Throughout a 25 year career, François has notably worked with Deutsche Bank in the UK, Mercedes-Benz in Germany and Smart Cars in Switzerland.
Acacia has enabled numerous independent businesses to stand out from competitors and scale up faster.
François excels at making branding simple and enabling non-specialists to use branding strategically to grow their business.
Client testimonial
"Acacia has delivered an excellent piece of project work for us.
They did not let the pressure of this large international project affect their ability to deliver the work on time and on budget.
I would highly recommend Acacia in the future."
Estelle Timothy, Interreg
Connect with François
Connect with François on Linkedin at: https://www.linkedin.com/in/francoisreynier/
Visit Acacia's website at: https://www.acaciauk.net/
Email Francois at: hello@acaciauk.net