BrandStorm Workshop - Build your brand and attract your ideal customers
Event Information
Refund Policy
Contact the organiser to request a refund.
Eventbrite's fee is nonrefundable.
Your brand is defined by a customer's overall perception of your business. Rob shares his proven strategy to help shape that perception.
About this Event
About this event.
This event will take all the guesswork out of building a brand for your business that will build trust, loyalty and advocacy from your ideal clients.
BrandStorming is our way of discovering who you are, what your business does and who you really want to attract and work with so that you can build a winning brand that communicates these unique qualities and values.
You may be like a lot of our clients and struggling to get focus on who you are trying to target and what are your true values that matter to them
The half day interactive online workshop guides you through each of our 10 steps so you can work on building a unique brand for your business.
This is a group workshop session, so you will be joining up to 5 like-minded business owners that are serious about growing their business and want the power and influence that comes with having a strong brand reputation.
This is an online event and you will need Zoom to participate in the live session.
Why attend this event?
Take all the guesswork out of building a successful brand strategy
Learn how to define or fine tune your target audience
It will help you bring out your unique values that matter to your ideal clients
It will show you how to keep one step ahead of your competitors
Learn you how to tell your unique brand story
Identify the style of logo that is right for your business and help you build your brands identity
Learn how to build a consistent brand that will not only builds trust with your ideal clients but also helps unite your team(s) and develop a healthy brand culture.
PLUS: Get examples of how the biggest brands around are using these same steps.
"This 10 step approach to building our business brand which attracts clients again and again is so inspiring and actionable.
I would recommend this workshop for anyone thinking of building their brand. Lots of inspiration, interaction and expert guidance made for a very worthwhile morning"
Katherine Ledger- Copy That Sells
Who is this workshop for?
Start ups or SME businesses. - It's important to get your brand nailed from the start and saves alot of time and money down the line.
Fast growth tech companies. - BrandStorm specialise in the technology and automotive sectors so if you own a business in these sectors you are in good hands
Entrepreneurial business owners that are looking to take their business to the next level and build a brand-driven organisation.
Businesses looking to pivot or change direction post Covid-19. One thing we have learnt from the pandemic is that having a strong brand helps weather these storms and future proof your business.
Businesses struggling to take things to the next level or struggling to attract more of the high paying clients and less of the time wasting low paying clients. The difference between a £1 cup of coffee and a £4 cup of coffee is not the quality of the coffee, its the brand and experience you get when you order a £4 coffee.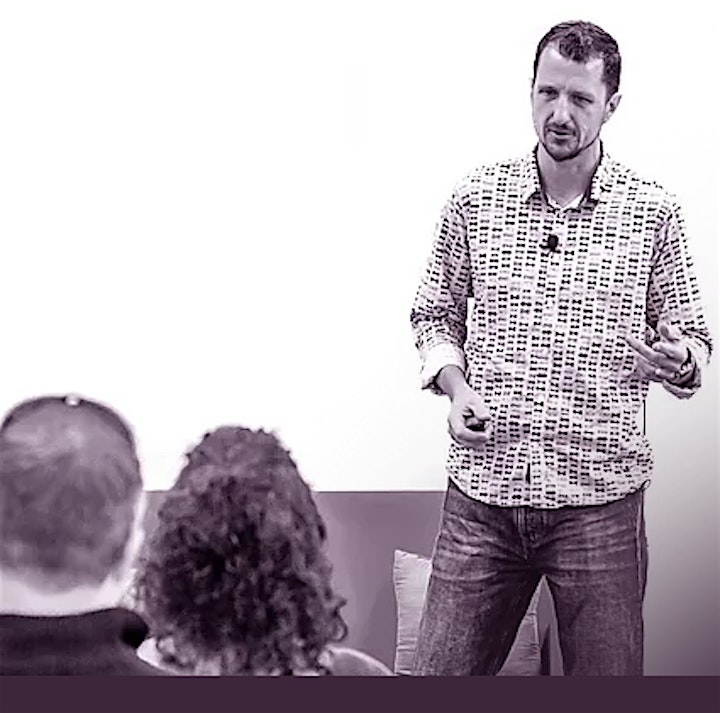 About the host of this event?
Rob is the Founder and Owner of BrandStorm. With over 15 years experience in working with 100s of SMEs as well as working on brand strategies and communications for large tech brands such as IRIS Software Group, Jankel and Arrow Technologies.
He is passionate about educating business owners to think of their business as a brand that will build a thriving brand culture, create meaningful and lasting experiences and deliver the long term success and influence that comes with it.
He draws from his experience working with well known brands and entrepreneurial business owners and now uses his proven 10 step process to help build brands for companies large and small.
"Rob provided a great 'BrandStorming' event which made me think more about who my clients are, what they want, what I can deliver and why I am doing what I am doing.
I am now clear on the language of what I am putting out to potential customers plus being mindful of what my competition looks like. It was practical and important work.
Definitely worth doing this type of work on your business for clarity and for understanding what it is you actually want to achieve."
Angie Brown - Angie PA
Date and Time
Location
Refund Policy
Contact the organiser to request a refund.
Eventbrite's fee is nonrefundable.