Enjoy poetry, music, relaxation and smiles to celebrate the launch of Beth Calverley's poetry collection, published by Verve Poetry Press.
About this event
If you have any questions after 5pm on 2nd December, please do not email beth@thepoetrymachine.live - instead, email hello.thepoetrymachine@gmail.com and Catherine will be in touch after 6.30pm.
Get cosy on your sofa to celebrate the launch of Beth Calverley's debut poetry collection, Brave Faces & Other Smiles, described as "a rich, absorbing, heart-warming collection, sensitive to life's pleasures and pains."
Alongside Beth's performance, the evening's nourishment of poetry, music and conversation will feature Malaika Kegode (event host/poet), Helen Mort (Q&A host/poet), Bethany Roberts (musician) and Chris Vox (musician). We will be welcomed by Stuart Bartholomew of Verve Poetry Press and treated to a guided relaxation led by Wendy Francis of Llama Wellbeing.
Directly after the main event, anyone who has bought a copy of the collection (via www.thepoetrymachine.live/brave-faces-and-other-smiles) will be invited to a private Zoom room, where you'll get to sit down for a one-on-one book-signing with Beth Calverley. Whether the book is for yourself, a friend or family member, Brave Faces & Other Smiles brims with warmth and silver-linings - a hearth you can hold.
Tickets are free but must be reserved in advance to help create a safe-space. The Zoom link will be made available to ticket-holders a few days beforehand.
To pre-order your copy of Brave Faces & Other Smiles, click here.
Designs and illustrations by Kieran O'Shea. Look out for his 'meet the illustrator' interview on Beth's social media pages: Instagram | Facebook | Twitter
About Brave Faces & Other Smiles
'…I told you / I really like your smile / and, to my surprise, / you gave it to me.'
This astonishing debut by Beth Calverley takes the umbrella theme of the smile and shares it out – with great generosity and care – among a multiplicity of subjects, moods and meanings. Smiles can be brave, shy, sad, or a lighthouse-beam of joy. They can be a mess of countless other things.
This subject seems so appropriate for a poet whose presence, way of reaching out to every member of her audience and, most of all, her smile, create smiles all around her. Her leaps of imagination take the breath away. Her recurring imagery draws a safety-net of light around listeners and readers.
Some of the smiles that inspired poems in this collection are contributed by people whom Beth has met on her adventures with The Poetry Machine.
These poems are worthy of your great attention. We dare you not to smile as you read.
'This is a rich, absorbing, heart-warming collection, sensitive to life's pleasures and pains. Beth Calverley makes us attend differently to ordinary things - a single look can be 'a glass of cold water', a room 'a tangle / of buttery light', a smile 'a too- / tight scrunchy'. We should all smile more, and we should all read more poetry. This collection covers all bases!' - Helen Mort
Content Warning
Go gently. This collection is home to all kinds of smiles. Many of the poems in the collection look at how smiles adapt to challenging times as well as positive ones. They explore experiences of mental ill-health, physical ill-health, grief, loss and trauma as well as joy and connection. There is a full list of content warnings at the start of the book and Beth will share CWs during the event.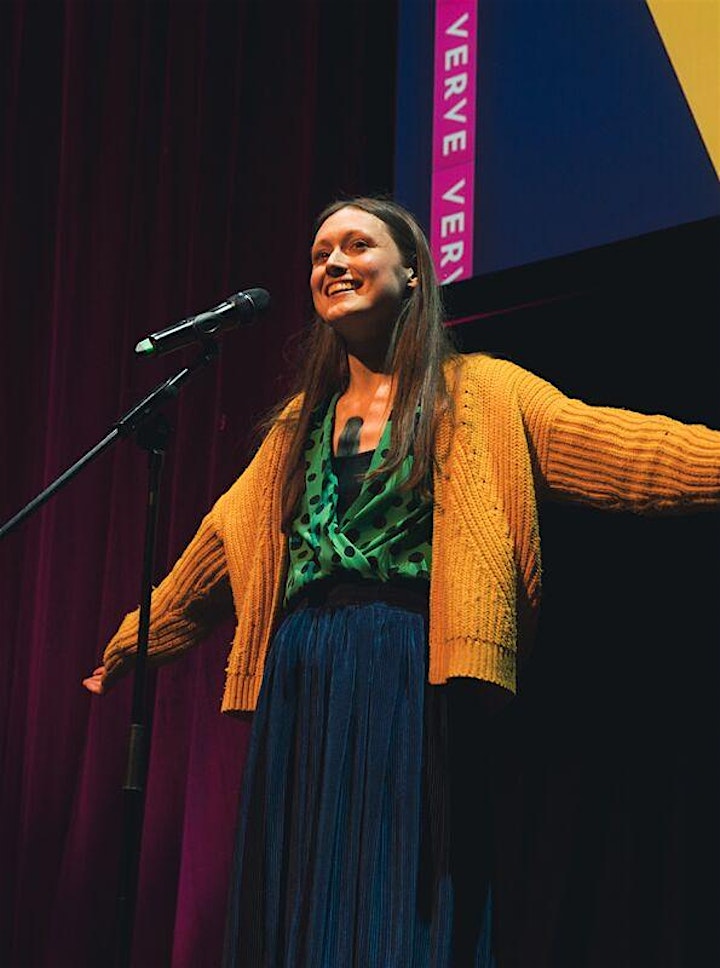 Beth Calverley, poet - Photograph by Thom Bartley
Beth Calverley, live at the Jam Jar, performing Clifftops for a Shambala production -Adventures in Digital Utopia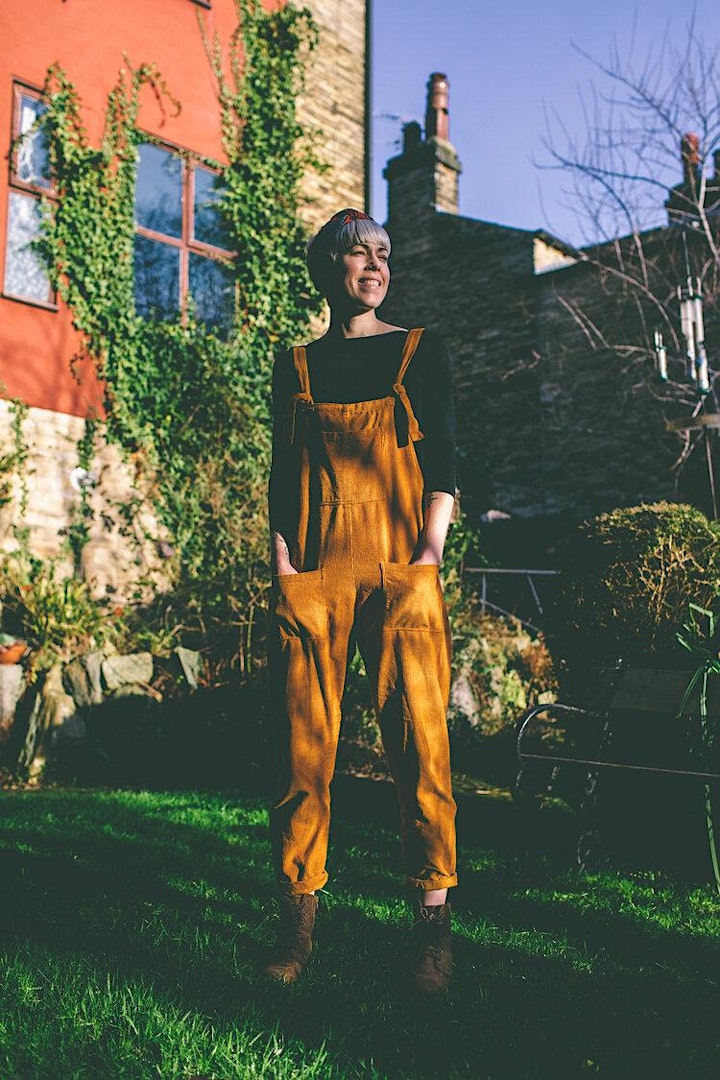 Helen Mort, poet - Photograph by Emma Ledwith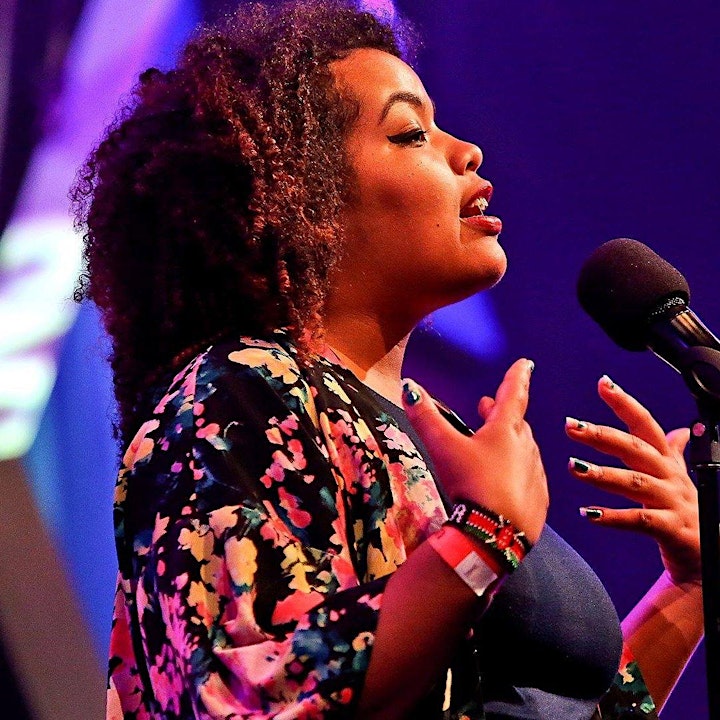 Malaika Kegode, poet - Photograph taken at the BBC Poetry Slam at the Edinburgh Festivals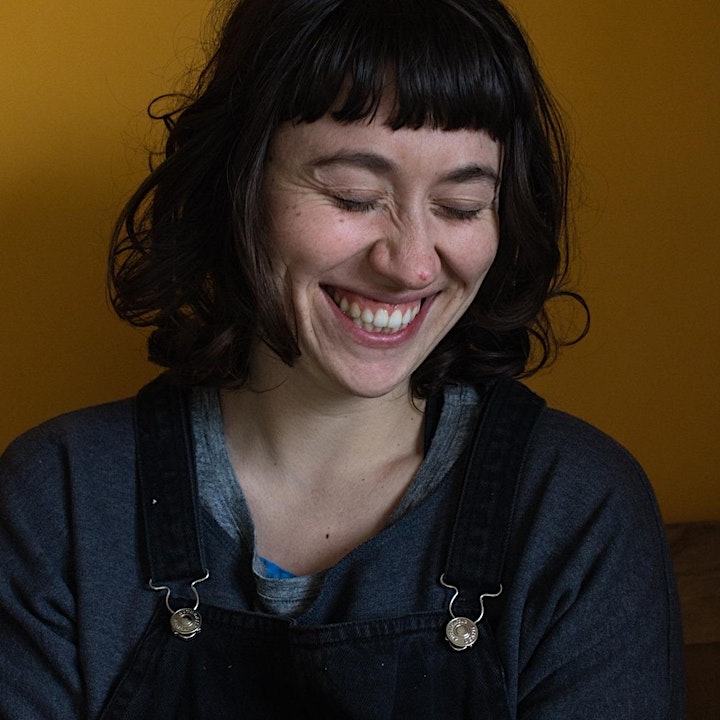 Bethany Roberts, musician - Photograph by Tamsin Elliott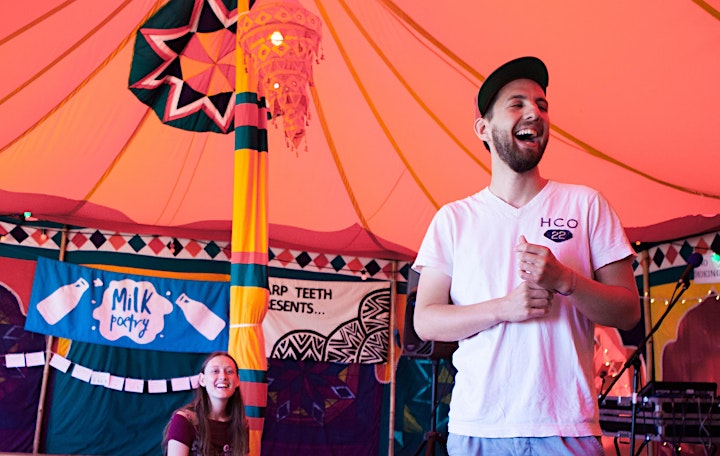 Chris Vox, musician - Photograph by Adam Fung at Valley Festival