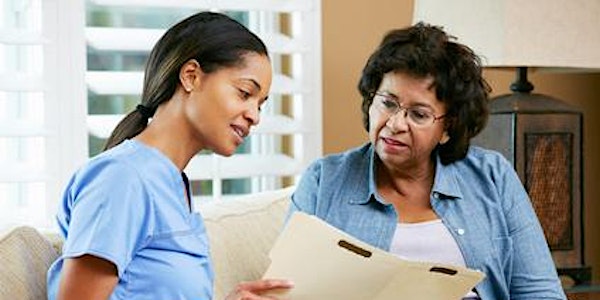 BRC P4 Medicine Themed Discussion & Networking Event: 'Teachable Moments in...
Event Information
Location
Nowgen Centre
Grafton Street
Manchester
M13 9WU
United Kingdom
Description
Manchester NIHR Biomedical Research Centre (BRC) Themed Discussion and Networking Event
'Teachable Moments in Disease Prevention'
Audience: Staff and students engaged in or supporting all P4 medicine research affiliated with the BRC, CRF, The University of Manchester and/or Health Innovation Manchester.

The BRC Themed Discussion and Networking Events are designed to provide all staff and students with:
The opportunity to update their knowledge and skills on P4 Medicine (Predictive, Preventive, Personalised and Participatory)

The opportunity to raise awareness of the breadth of BRC activity and thereby instil a sense of identity, collegiality and a common purpose

This interactive workshop is an opportunity to learn more about teachable moments and how these can be used in disease prevention.
Learning outcomes will include:
- Understanding what a teachable moment is;
- Understanding patient and HCP perspectives on teachable moments;
- When and how to take advantage of these opportunities.
Programme
09:00 - Event introduction and Teachable Moments - Professor Gareth Evans
09:20 - Teachable moments defined - Dr Lucie Byrne-Davis
09:40 - Teachable moments in lifestyle interventions in cancer prevention and management - Dr Michelle Harvie
10:00 - The nurse perspective - Alison Musson
10:15 - Awareness of secondary breast cancer: a patient perspective - Jo Taylor
10:30 - Cancer Prevention and Early Dectection teachable moments: A Primary Care perspective - Dr Helena O'Flynn
10:50 - Break
11:10 - Breakout Sessions
When and how can we engage young women with lifestyle change to prevent weight gain? - Mary Pegington
Barriers to Change - Dr Lorna McWilliams
Using disease and pre-disease states as teachable moments - Professor Kenneth Muir
Inclusive research - Tracy Grey
12:30 - Lunch
Accreditation
Royal College of Physicians CPD applied for.
Event contact: Jane Crosbie, BRC Training Coordinator
Email: jane.crosbie@manchester.ac.uk

Telephone: +44 (0)161 275 5542
For more information visit https://www.manchesterbrc.nihr.ac.uk and follow @ManchesterBRC

@ManchesterBRC #BRCprevention19
Date and time
Location
Nowgen Centre
Grafton Street
Manchester
M13 9WU
United Kingdom