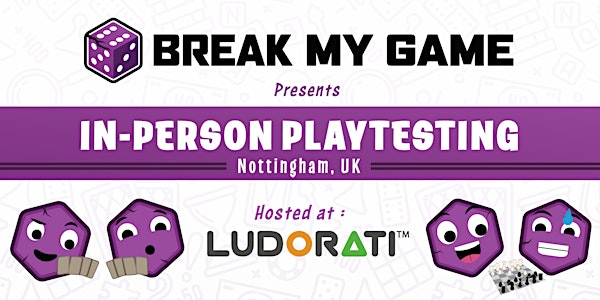 Break My Game Nottingham Playtesting (hosted by Ludorati Game Cafe)
Location
Ludorati Café
72 Maid Marian Way
Nottingham
NG1 6BJ
United Kingdom
FREE ENTRY! Playtest new board games by local designers at Ludorati Cafe in Nottingham.
About this event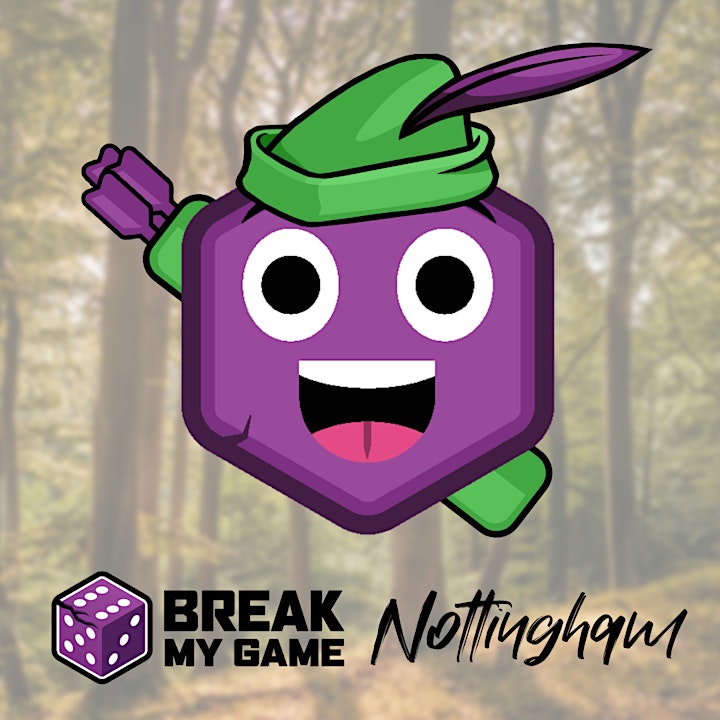 Have you ever had ideas about how to make a game better or would you like to see what games are like before they reach your shelf? If you've ever played a game and thought "This would be better if . . ." then you will love playtesting with Break My Game!
We are looking to help designers make their games better by providing Constructive Feedback during their design process. Your voice helps a good game become great!
BMG Nottingham is gratefully supported by Ludorati Board Game Cafe
Designers, please use our Eventbrite to register your game for playtesting!
If you wish to attend as a player and won't be registering a game to playtest, there is no need to request a ticket. Simply join us on the day of the event to join the fun (but feel free to sign up in advance if you wish; it helps us to plan numbers).
Please perform a lateral flow test prior to the event if possible, and do not attend if you're unwell.
There is no cost for these events, but if you wish to make a donation to support the Break My Game community, you can also do so through the Break My Game Website!
Food, beverages and gender-neutral, accessible toilets are available at the venue.
Join our Discord community for daily online playtesting events and discussions on all aspects of tabletop game design.