Break the Cycle 200 uses 200 mile, one-day endurance cycling events to raise money and awareness for victims of modern slavery.
About this event
Break the Cycle 200 is coming to the UK!
Hope for Justice is running a Break the Cycle 200 event for the very first time here in the UK. Join us and take on this tough challenge to help raise money and awareness for victims of human trafficking.
There are an estimated 130,000 people thought to be victims of modern slavery in the UK, and 40.3 million people facing exploitation worldwide. In the past year alone, Hope for Justice created two new hubs in response to the pressing problem of modern slavery in the UK. The money raised from this event could help fund more of the vital work of Hope for Justice in the North-West England. This could include creating new teams in order to fight human trafficking in our local communities.
Registration fees are ONLY £69. This fee includes a custom BTC 200 Jersey, event nutrition, an after party and an awesome day! Please note that we are aiming to average 28-30km/h and riding in a group. This requires a trained cyclist and someone that is comfortable riding in a group. We ask that each rider raises a minimum of £500 in order to participate, raising funds through Just Giving. Setting up an account through Just Giving is easy, and you can link your fundraiser to our campaign page here.
This is not an easy ride. But at Break the Cycle 200, we vow to continue to put our bodies through tough things, for the people in tough places.
We ride to end slavery and change lives.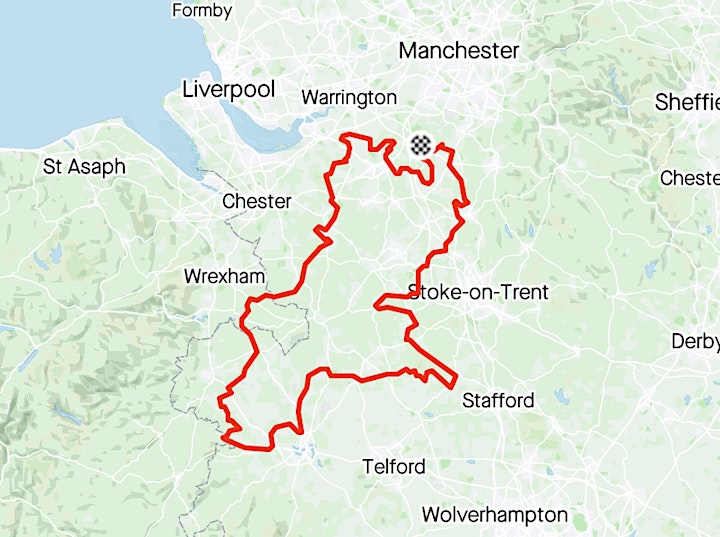 You can find more details about the route here.