Break the Rules and Win More Business - Sales Leadership Transformation Ma...
Sales Have Ended
Registrations are closed
This event is closed but why not contact us to get on the list for the next event?
Sales Have Ended
Registrations are closed
This event is closed but why not contact us to get on the list for the next event?
Description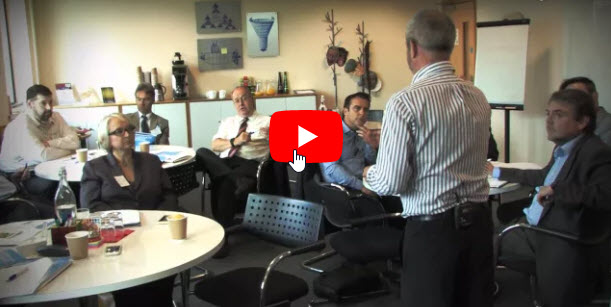 Transform your Sales Leadership – Hope is not a strategy
A masterclass for the Midlands' finest business and sales leaders
Tear up the playbook and create a world-class sales team
This workshop is not for the faint-hearted – it will be lively and interactive there will be zero PowerPoint!
Custom designed for CEO, MDs, Sales Directors and Owners of medium-sized businesses in the Black Country and West Midlands.


Tuesday 5th February at a Central Wolverhampton location – 9 for 9:30 to 12:30 with excellent networking opportunities with your peers both before and after the sessions.

5 things you will take away

• New strategies and tactics to transform your team
• How to hire 'A player' sales people with winning attitudes and habits
• Maximise your ROI on your Sales department
• Differentiate yourself from your competitors and move away from traditional USPs and Features and benefits selling
• Valuable insights into the psychology of B2B selling and what really motivates decision makers to take action

Who is this aimed at?

Sales leaders who recognise any of the following frustrations:
• Unpaid consulting by your people, giving away your solutions without first getting commitment
• Your people are reluctant to prospect and use prospecting avoidance strategies to hide this
• Sales people playing the 'quote and hope' game in the absence of more effective behaviour
• Not enough high quality new appointments coming into the sales pipeline

There will be ample opportunity to network with your peers.You will leave this workshop inspired and energised with actionable tactics you can use immediately. We guarantee it will be unlike any other sales improvement workshop you have ever been to. Buckle up for the ride.

The speaker Mark Wormald has been a sales trainer and sales management coach for 15 years at Sandler Training the world's largest sales improvement organisation. An electronics engineer by profession, he has notched up a career in Sales Management in the Aerospace, Electronics and IT

---
Want more information before allocating a full morning of your valuable time to this event?
Give us a call on the Event Hotline - 07973 640 453
---
Agenda
09:00 - Networking with other MDs, CEOs and business owners

09.30 - Introduction to the session, expectations and take-aways to implement

10:15 - Break out session, why are we here, what would we love to improve in our sales department?

10.45 - Buyer and seller, what is it with the relationship, why does it often seem to be like a dance?

11:00 - Break

11.45 - Alternative strategies and tactics to selling. "Break the rules and win more business"

12.20 - Lessons learned and what will I put into action right away?


---