Description
Breakfast at Rylands
Sustainability, coffee, discussion.
THE CONSUMER IS DEAD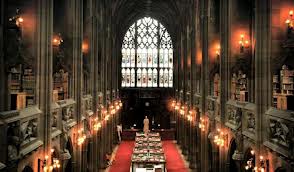 This series of café events is part of the University of Manchester's HEIF (Higher Education Innovation Fund) funded Knowledge Exchange Hub for Environmental Sustainability. The series aims to develop an active interface between our research community and external organisations and individuals. Through discussion and debate our academics will engage a wider community to address sustainability challenges faced by Manchester's stakeholders and others. Attendees include businesses and other city stakeholders with an interest in environmental sustainability issues, academics and students.
As Late Market Capitalism struggles to hitch it's wobbly wagon back onto the lunging pack horses of rampant consumerism, is there really a future for the consumer as we've come to know them during the late 20th and early 21st Centuries?
Or do we need to define a different future and a new kind of measure of progress that isn't benchmarked against 'consumer confidence' and mass spending power?
And if consumerism isn't going to save us, what does this mean for our high streets, our towns and cities and the places and spaces that used to be a celebration of retail?

Speakers:

David North, Executive Director of the Sustainable Consumption Institute
Professor John O'Neill, Hallworth Chair in Political Economy
Mary Harding, Consumer MD, Tangerine PR
Neil McInroy, Chief Executive, Centre for Local Economic Strategies
Vaughan Allen, Chief Executive, CityCo
Chair: Steve Connor, Creative Concern

Programme:

8am - Arrival and breakfast
8.30 - Introductions
8.35 - Provocations
9.00 - Discussion
9.30 – Close
For further information please contact anne.dornan@manchester.ac.uk